The Mayor of the Buea Council Ekema Patrick Esunge, last Monday July 23rd 2018, carried out the threats he made to economic operators, respecting ghost town in his municipality, by sealing the doors of a host of companies, that he met closed.
In a preass release two weeks ago, Ekema Patrick warned that economic operators including small business owners, whose doors will remain closed in respect of the traditional ghost town imposed by the separatist group every Monday, in the entire North West and South West Regions, will have themselves to blame.
Accompanied by uniform officers yesterday, the Lord Mayor went down to the field, and sealed all shops and businesses that he met closed, along the Molyko neighborhood, right up to Clerks quaters.
Sources say mobile telephone companies like MTN, Orange, Nextell whose doors were met closed, were sealed alongside Activa Insurance, BICE, Ecobank, CCA bank, Atlantic Bank, Fakoshipp and Total Cameroon.
However, the Mayor and his team did not enter into the quarters, neither did they approach Muea or Mile 17, for fear of the heat from the separatists that would had burned.
In a press release of today Wednesday July 25th, Mayor Ekema reiterates warning against the respect of ghost towns and spelled out its consequences to defaulters.
The Monday ghost town has been rocking the two English speaking Regions, since the start of the Anglophone crisis in 2016.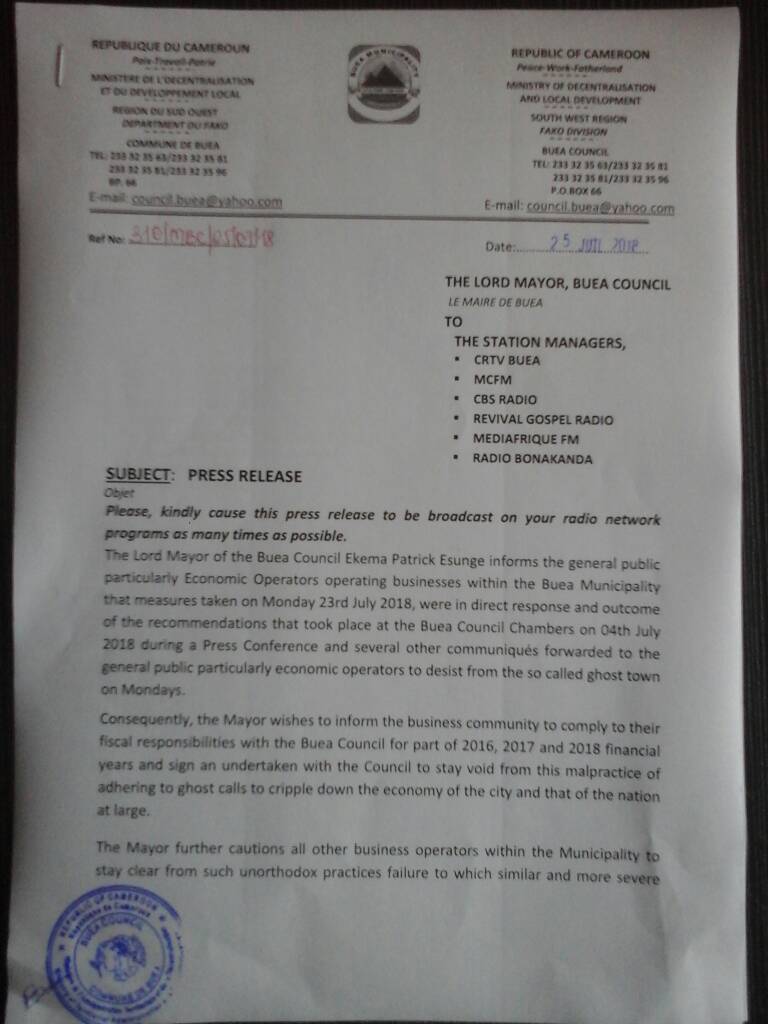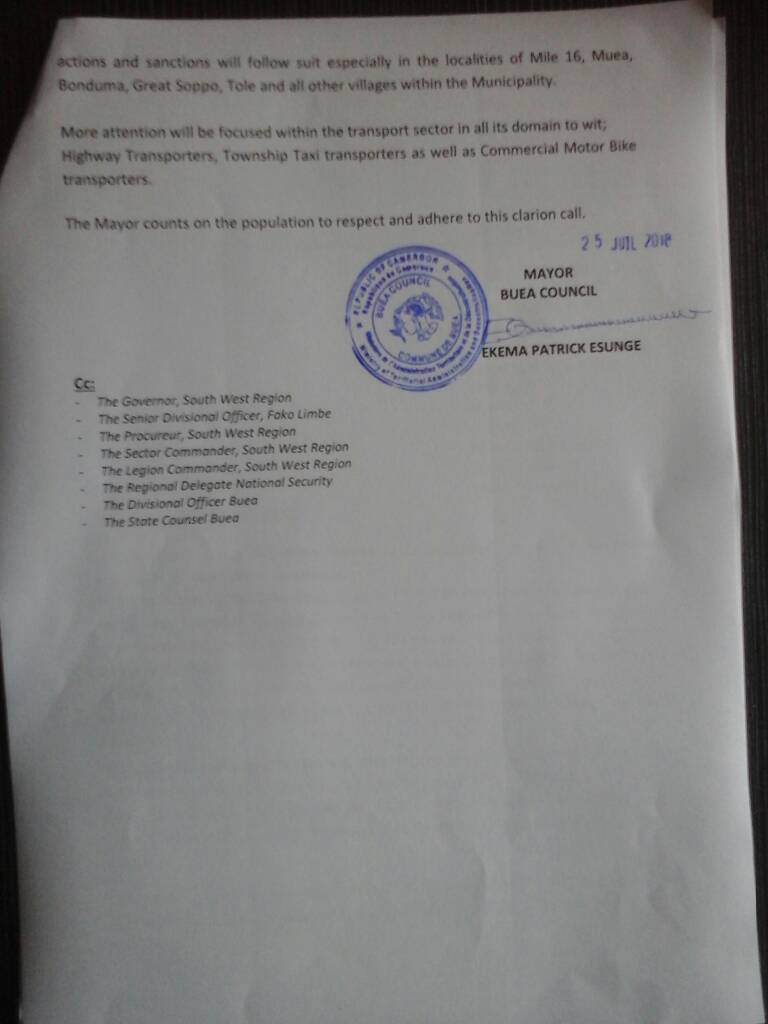 Disclaimer: The contents of this website are for general information purposes only. They do not constitute our legal or professional advice. Readers are advised not to act on the basis of the information contained herein alone. Every situation depends on its own facts and circumstances. We accept no responsibility for any loss or damage of whatsoever nature which may arise from reliance on any of the information published herein without consulting a professional legal practitioner.