President Paul Biya has appointed the Minister of Territorial Administration Paul Atanga Nji, to head the ad hoc committe of 17 ministries and state institutions to coordinate the implementation a special humanitarian plan to assist the people of the North West and South West Regions, seeking refuge in Nigeria.
According to Minister Atanga Nji, the implementation phase of of the task begins immediately,
The UN HRC Nigeria report of 8 May, 2018, say 21 291(Twenty one thousand, two hundred and ninety one) Cameroonians fleeing from the ongoing crisis are seeking for refuge in four Nigerian states: Cross River, Benue, Taraba and Akwa-Ibom.
In the same light, the Cameroon government say there are 74 994 internally displaced persons(IDP) from the South West Region, and 8 732 IDP from the North West Region, making a total of 83 726 IDP from the two regions. This, added to the 29 291 reportedly in Nigeria, gives a total of

113 017

Cameroonians from the English Speaking regions, who have no place to call home.
In other cosmetic solutions, the government equally states that the people of the Lebialeme Division in the South West Region, have been relocated to Fongo Tongo in the Menoua Division of the West Region, and the same exercise will be carried out to other divisions subsequently.
Government say it is equally putting measures in place to relocate students of the war zone to the West, Littoral or Center regions respectively.
The team assigned for this project are to raise the total sum of 12.7 Billions of F CFA assist affected persons and vilages.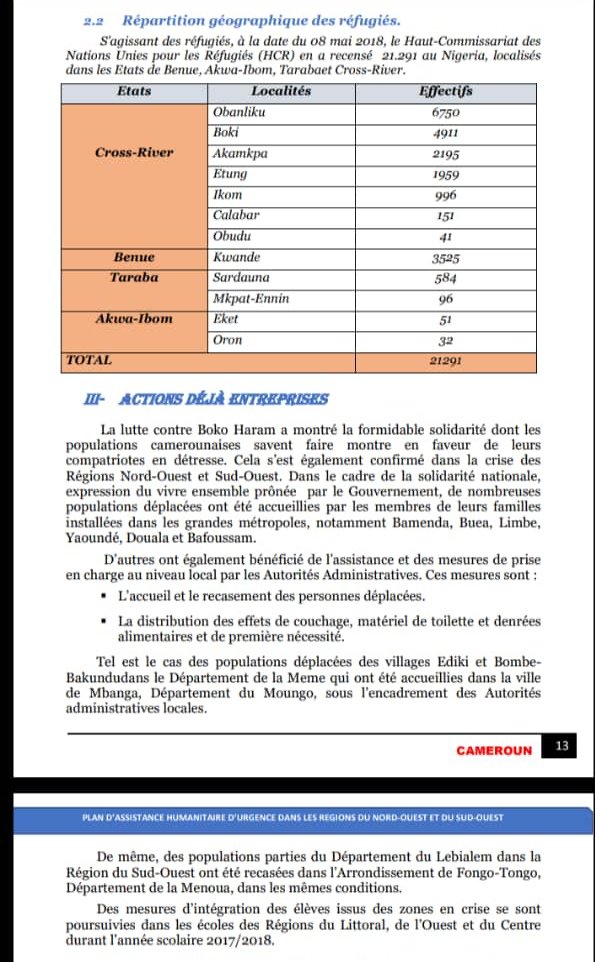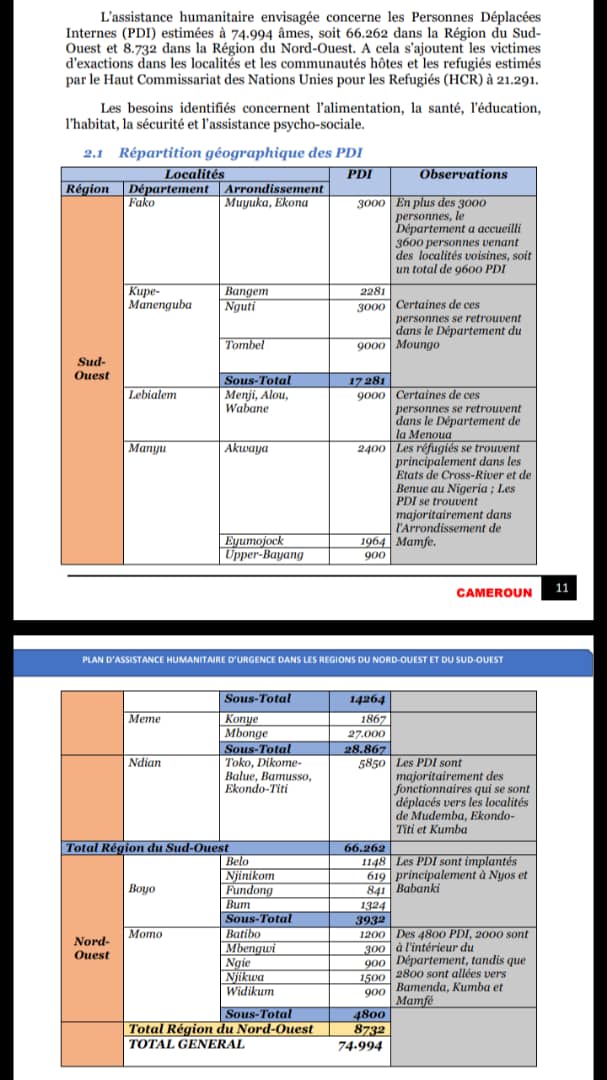 Disclaimer: The contents of this website are for general information purposes only. They do not constitute our legal or professional advice. Readers are advised not to act on the basis of the information contained herein alone. Every situation depends on its own facts and circumstances. We accept no responsibility for any loss or damage of whatsoever nature which may arise from reliance on any of the information published herein without consulting a professional legal practitioner.