The Head of State and Head of Arm Forces President Paul Biya has ordered that a 30 000F CFA monthly allowance be given to each soldier in the anglophone war zones as SUPPORT ALLOWANCE.
If the lines in this message were applied, then each soldier in the North West and South West Region was and will continuously be a happy recipient of this Presidential solidarity allowance.
This allowance is said to encourage those in the battlefield of the North West and South West Regions, who recently complained of their poor feeding , and how they are forced to to go into their personal funds, to feed well.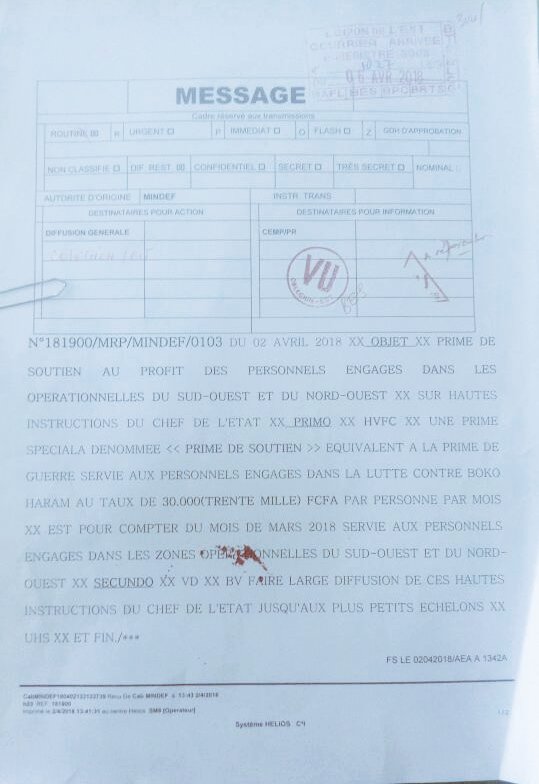 Disclaimer: The contents of this website are for general information purposes only. They do not constitute our legal or professional advice. Readers are advised not to act on the basis of the information contained herein alone. Every situation depends on its own facts and circumstances. We accept no responsibility for any loss or damage of whatsoever nature which may arise from reliance on any of the information published herein without consulting a professional legal practitioner.