News of the closure of MIDA's - "Mission d'Intégration et de Développement pour l'Afrique" activities in Cameroon came as a shock to many Cameroonians who had invested tens, hundreds, thousands and millions of F CFA, expecting it to be doubled or tripled in the coming days, weeks or months for them to withdraw.
Those who had successfully withdrawn once or twice, were lured into investing more which they did, before it was announced to them that the whole stuff is an international well organized network of frauds and scammers, involving some government officials.
It is on this note that the Head of State President Paul Biya, through the Minister of Communication Issa Tchiroma Bakary, decided to ban the activities of MIDA, arrest its officials, and pay back its victims from government coffers.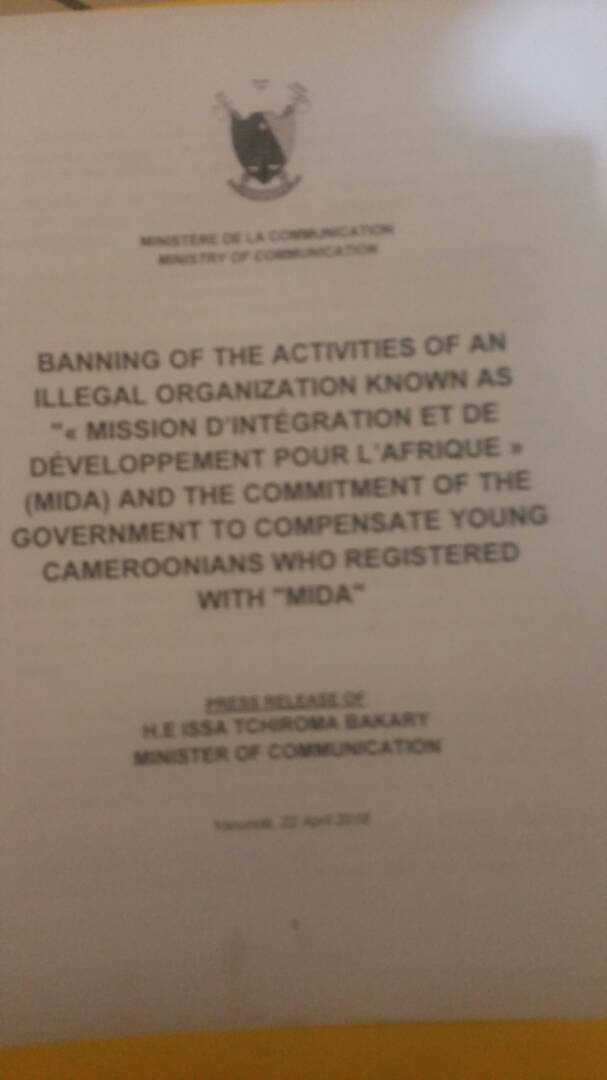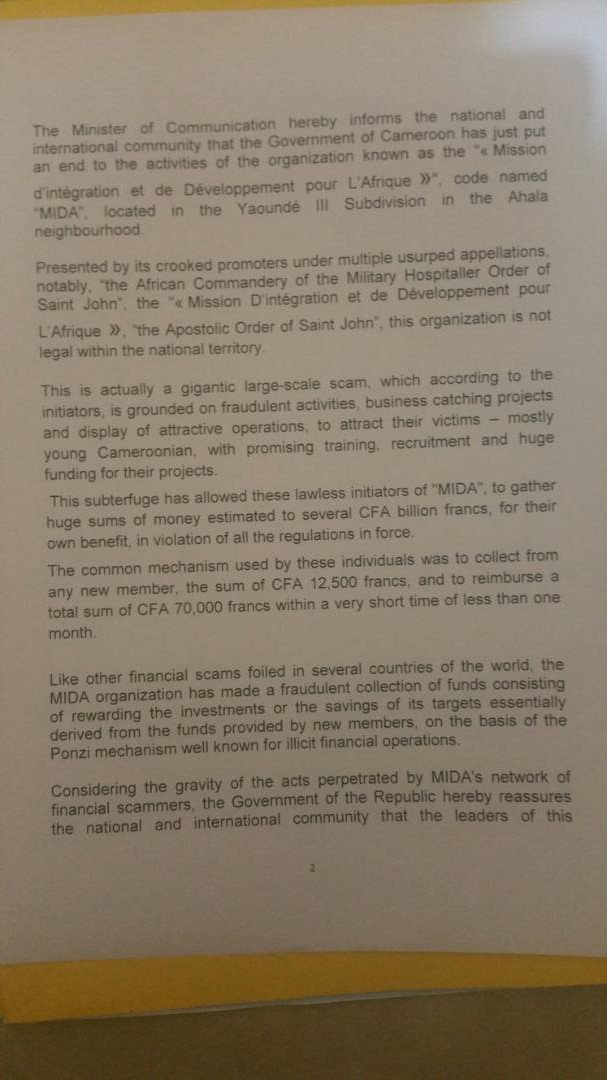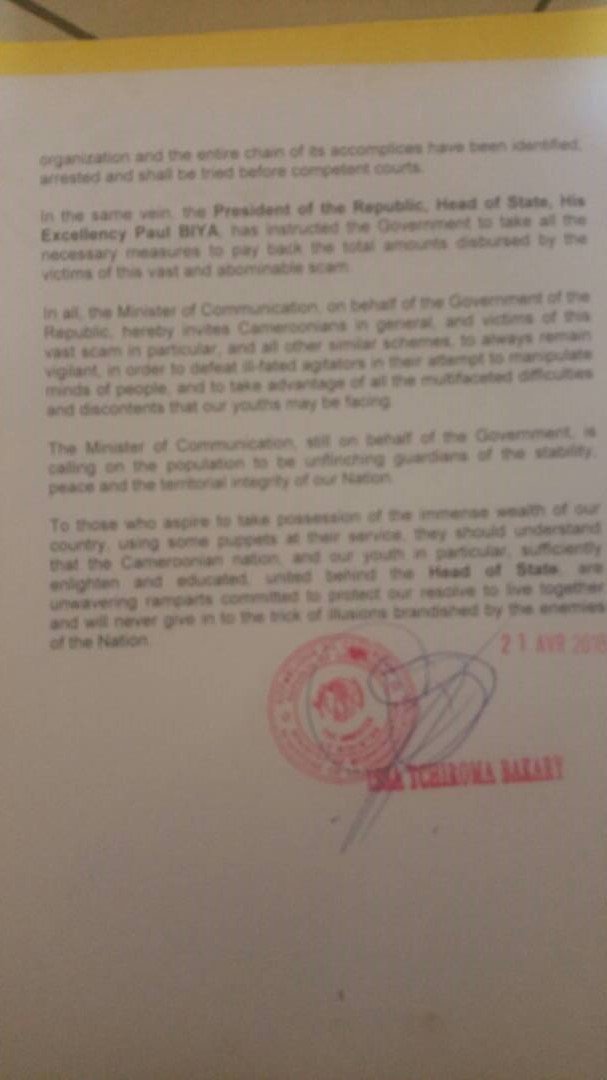 Disclaimer: The contents of this website are for general information purposes only. They do not constitute our legal or professional advice. Readers are advised not to act on the basis of the information contained herein alone. Every situation depends on its own facts and circumstances. We accept no responsibility for any loss or damage of whatsoever nature which may arise from reliance on any of the information published herein without consulting a professional legal practitioner.