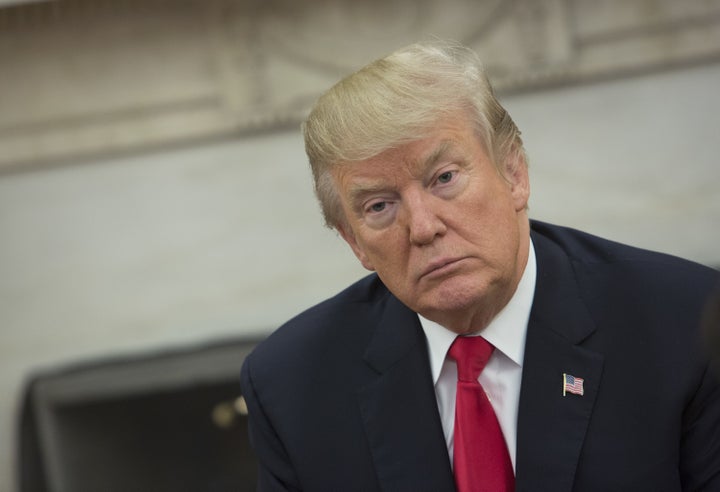 President Donald Trump will officially recognize Jerusalem as Israel's capital on Wednesday and will direct the State Department to begin planning to relocate the U.S. Embassy in Israel from Tel Aviv to Jerusalem. The decision, which was confirmed by three senior administration officials, marks a controversial shift in U.S. policy that threatens to further inflame Israeli-Palestinian tensions, as well as provoke outrage across the region.
The approach of a deadline this week for Trump to sign a waiver that would have assured the embassy remain in Tel Aviv for at least another six months fueled rising tension over his potential shift in policy. Trump will still sign the waiver, officials said, because there is no immediate timeline for when the embassy relocation will take place and the law requires cuts to State Department funding if the deadline lapses.
Both Israelis and Palestinians lay claim to Jerusalem, but Israel has controlled the city since 1967. Most United Nations members don't recognize Israel's sovereignty over East Jerusalem, arguing instead that the city should possess international status. For decades, U.S. policy has stated that Israelis and Palestinians should negotiate the city's status among themselves.
Since Palestinians also consider Jerusalem their capital, any policy that appears to favor the Israelis' claim over the Palestinians' is extremely contentious. The status of Jerusalem has therefore long been a key issue in the peace process, and Palestinian officials have said that any change to the city's status would be destructive.
In 1995, Congress passed a law requiring the American embassy to be relocated to Jerusalem. However, every president since then has signed a national security waiver every six months to delay the move.
Former Presidents George W. Bush and Bill Clinton made similar vows to move the embassy during their presidential campaigns, but both later decided not to pursue the relocation when faced with political realities.
Trump promised during his campaign that he would move the embassy to Jerusalem, but in June he signed the waiver to delay the relocation. It's not immediately clear why Trump decided to recognize Jerusalem as the capital now, although the administration has signaled for weeks that a change was coming.
Vice President Mike Pence said in late November that Trump was "actively considering when and how to move the American Embassy from Tel Aviv to Jerusalem." Pence is scheduled to travel to Israel later this month. When asked about the decision on Wednesday, Secretary of State Rex Tillerson merely said that the president was committed to the peace process.
The White House has already notified embassies around the world of the intended move, and Trump called Palestinian President Mahmoud Abbas on Tuesday to inform him. Abbas responded by warning Trump that the move would have "dangerous consequences," according to the Palestinian president's spokesman.
Disclaimer: The contents of this website are for general information purposes only. They do not constitute our legal or professional advice. Readers are advised not to act on the basis of the information contained herein alone. Every situation depends on its own facts and circumstances. We accept no responsibility for any loss or damage of whatsoever nature which may arise from reliance on any of the information published herein without consulting a professional legal practitioner.