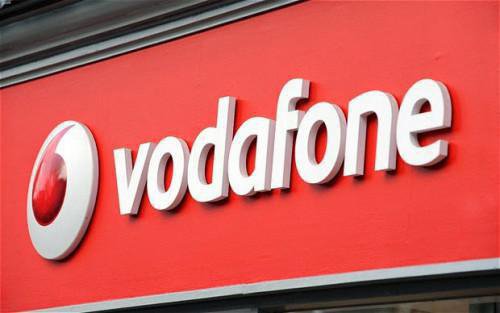 Read The Press Release below:
November 10, 2017
VODAFONE CAMEROON CEASES OPERATIONS
Douala - Vodafone Cameroon has ceased operations with effect from Friday 10 November 2017.
After the withdrawal of our license by the Ministry of Posts and Telecommunications and the Telecoms Regulatory Board and the suspension of our services from 14 September 2017, the operator of the company, Afrimax Cameroon, concluded reluctantly that it was no longer commercially viable to resume services in Cameroon.
As a result, Vodafone Cameroon has ceased operations with immediate effect.
Afrimax again apologizes for any disruption experienced by customers, businesses and suppliers, and wishes to thank Vodafone Cameroon's loyal staff for their hard work, enthusiasm and support.
Vodafone Cameroon was operated by Afrimax using the Vodafone brand under a licensing agreement with Vodafone Group. Vodafone Group has no equity interest in Afrimax or Vodafone Cameroon. - End -
Afrimax is led by an experienced Management team with a successful track record in acquiring spectrum, building networks, and operating mobile services in diverse geographic markets, including Africa, and is backed by prominent private and institutional investors. With an existing 4G License footprint covering 12 countries, population under License coverage of 250 million, and further Licenses being acquired, Afrimax is building the largest portfolio of 4G wireless broadband networks across sub-Saharan Africa.
For more information, please visit www.afrimaxvodafonepartner.com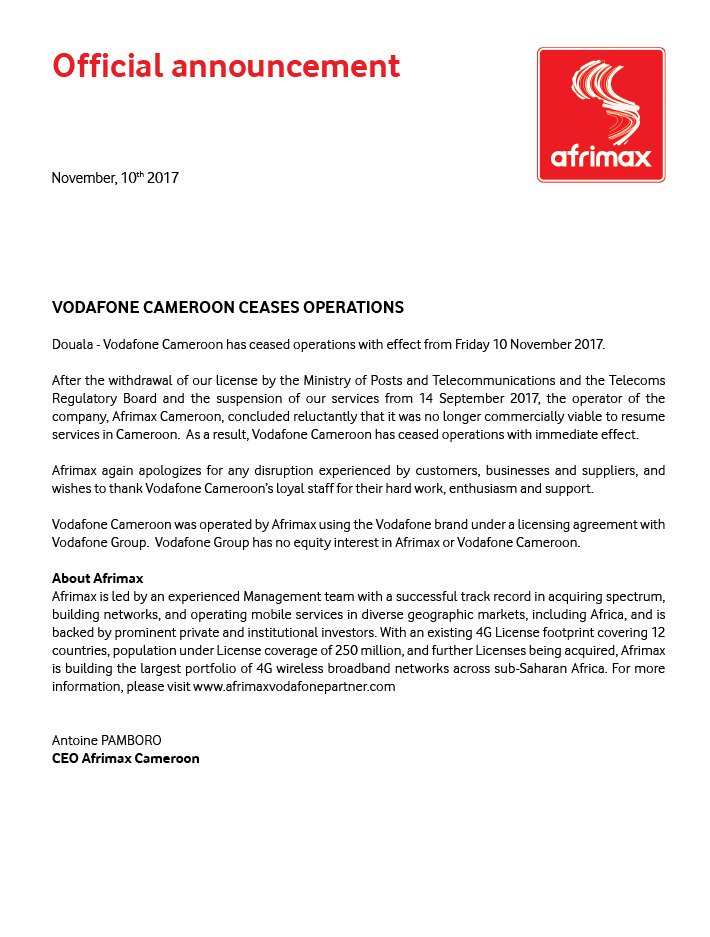 Disclaimer: The contents of this website are for general information purposes only. They do not constitute our legal or professional advice. Readers are advised not to act on the basis of the information contained herein alone. Every situation depends on its own facts and circumstances. We accept no responsibility for any loss or damage of whatsoever nature which may arise from reliance on any of the information published herein without consulting a professional legal practitioner.