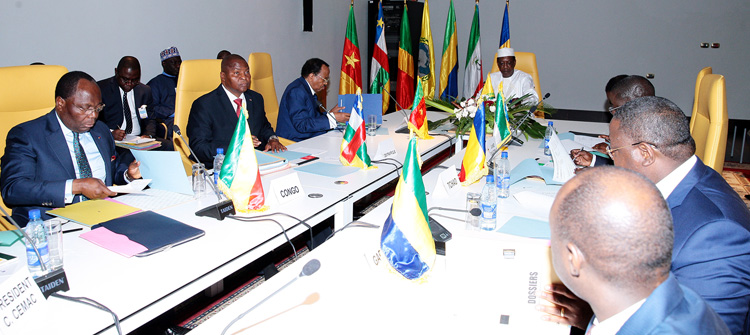 The Head of State, His Excellency Paul BIYA has received a standing ovation for his visionary contribution towards the effective implementation of sub-regional integration within the Central African Economic and Monetary Community (CEMAC).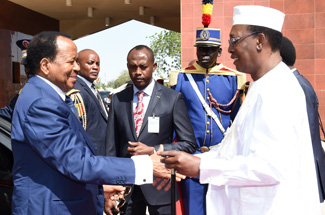 This was during the opening session of the CEMAC Extraordinary Summit in Ndjamena – Chad, on 31 October 2017.
President Paul BIYA was acclaimed for his immense impulse on the free movement of persons and goods in all CEMAC countries. It is believed that the current cancellation of entry visas for CEMAC nationals shall accelerate sub-regional integration and the attainment of economic emergence.
In her welcome speech, the Mayor of Ndjamena, Mrs. Mariam DJIMET reminded participants that the capital of Chad is the birth place of CEMAC as the initial institution started there in 1964.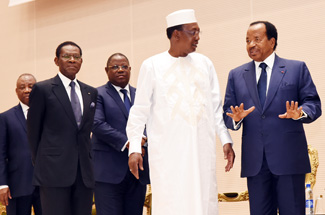 The President of the CEMAC Commission, Pierre MOUSSA in an elaborate speech, outlined the achievements of the Commission during his five-year tenure. He emphasised on the effective movement of people and goods. The outgoing CEMAC Commission head also called on his successor to vigorously continue the arduous task of integration and development.
President Idriss DEBY ITNO then formerly opened the session by inviting everyone to strive to achieve the dream of the people of Central Africa which is, the rapid development and integration of the entire sub-region. He saluted the fact that all the participants had come from all the countries of CEMAC to attend the summit without anyone needing a visa. He said it was a good beginning that must continue.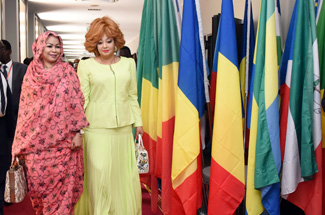 Some officials were decorated at the ceremony, while the Heads of State and Government took a family picture that was graced by two First Ladies: Mrs. Chantal BIYA and Mrs. Hinda DEBY ITNO.
Deliberations continued with in-camera sessions, while the two First Ladies withdrew for a visit to a charity Foundation in Ndjamena.
The Summit was closed later in the afternoon, after serious deliberations and the appointment of new persons to head the different organs of the community, by President Idriss DEBY ITNO who thanked all those present for their participation.
President OBIANG NGUEMA MBASOGO of Equatorial Guinea; President Faustin Archange TOUADERA of the Central African Republic; and the Prime Ministers of Congo and Gabon were also present at the CEMAC Summit.
Disclaimer: The contents of this website are for general information purposes only. They do not constitute our legal or professional advice. Readers are advised not to act on the basis of the information contained herein alone. Every situation depends on its own facts and circumstances. We accept no responsibility for any loss or damage of whatsoever nature which may arise from reliance on any of the information published herein without consulting a professional legal practitioner.