The Head of States President Paul Biya has instructed the annulment of some aspects of the 2018 budget, like the collection of property tax by electricity distribution companies.
In the document below from the Office of the Minister Secretary General at the Presidency to office of the Secretary General at the Prime Minister's office, President Biya instructed the National Assembly to adopt the bill increasing the stamp duty at the Airport from 10 000F CFA to 25 000F CFA on all International flights.
The Head of State also instructed that the budgets for the 2018 elections be increased from 35 Billions to 50 Billions F CFA.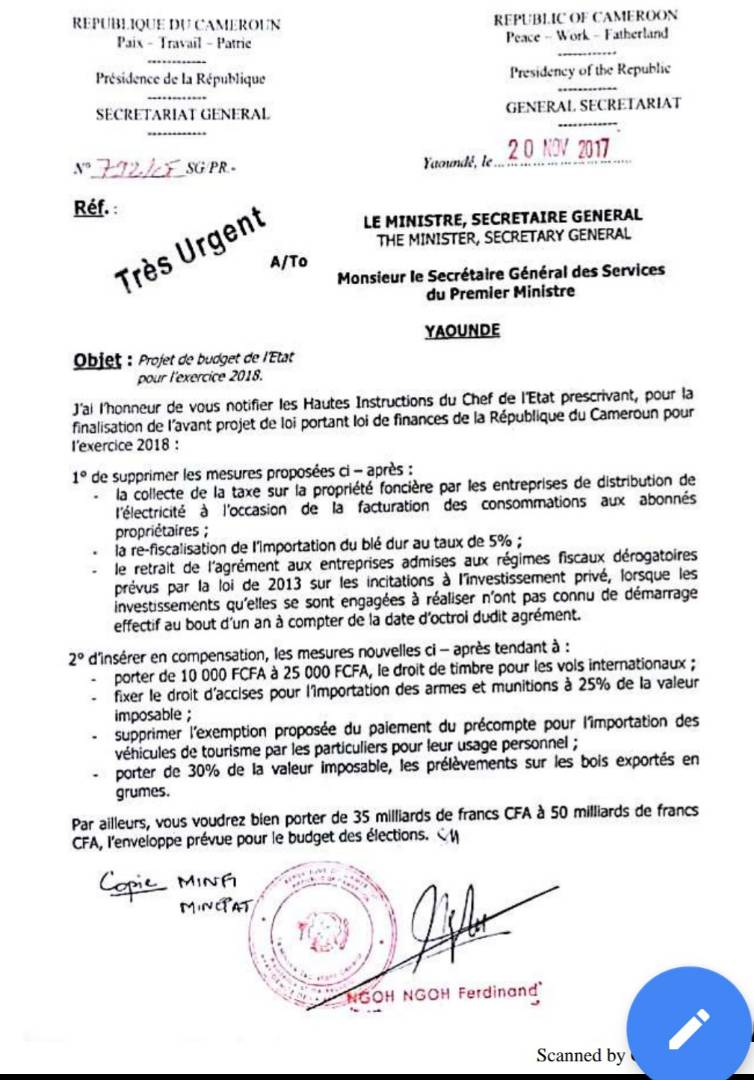 Disclaimer: The contents of this website are for general information purposes only. They do not constitute our legal or professional advice. Readers are advised not to act on the basis of the information contained herein alone. Every situation depends on its own facts and circumstances. We accept no responsibility for any loss or damage of whatsoever nature which may arise from reliance on any of the information published herein without consulting a professional legal practitioner.