Anglophone Political Leaders, Fru Ndi, Mbah Ndam, Joshua Osih, Prince Ekosso and Civil Society Leaders Agbor Nkongho, Dr. Simon Munzu and other Federalists, met in North West Regional capital Bamenda to discuss about a leadership conference for all Anglophones and prepare for a national inclusive dialogue on the Anglophone crisis.
They Called on President Biya to:
- End the mass arrests
- Release of all arrested during the crisis
- Return of refugees in Nigeria
- Amnesty for all who fled arrest and are living in exile.
- End internet censorship (Social media) in North West and South West Regions since September 27th.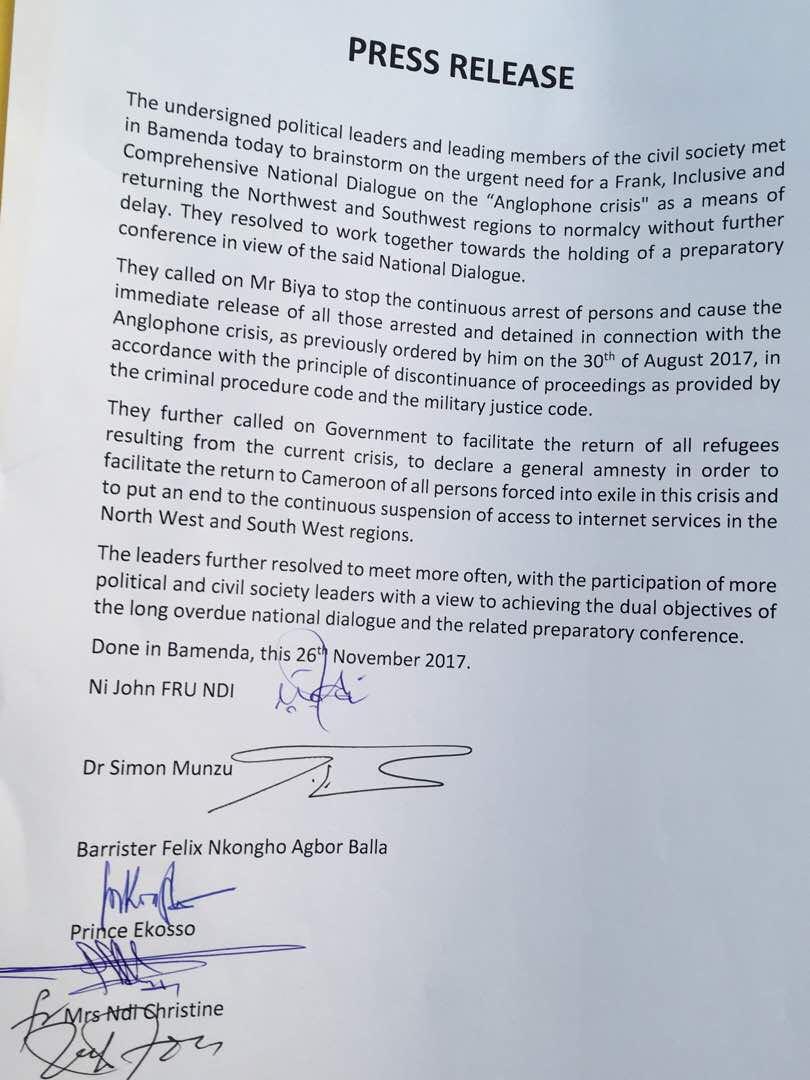 Disclaimer: The contents of this website are for general information purposes only. They do not constitute our legal or professional advice. Readers are advised not to act on the basis of the information contained herein alone. Every situation depends on its own facts and circumstances. We accept no responsibility for any loss or damage of whatsoever nature which may arise from reliance on any of the information published herein without consulting a professional legal practitioner.