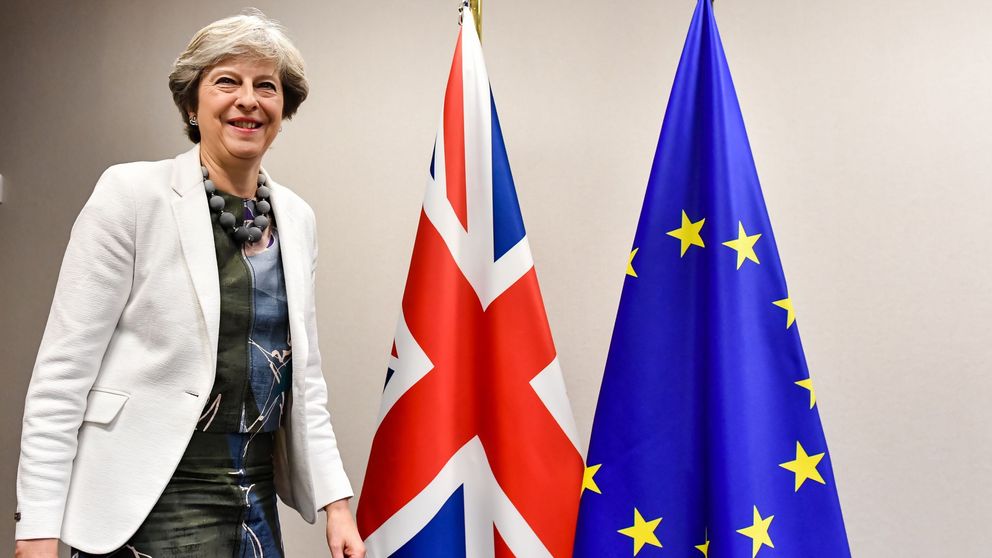 Negotiators from Britain and the European Union are meeting again on Thursday to determine the terms of Britain's departure from the bloc, amid further turmoil at home for the government of Prime Minister Theresa May.
Report says Britain, a member of the EU since 1973, is the first country ever to begin procedures for leaving the bloc, following a referendum in 2016.
The latest round of talks, the sixth, came the day after embattled premier May saw another member of her cabinet forced from office.
The resignation of pro-Brexit minister Priti Patel on Wednesday over undisclosed meetings with Israeli officials came exactly a week after the departure of defence minister Michael Fallon following allegations of sexual misconduct.
The pressure is on London after reports this week that about 50 banks approached the European Central Bank about relocating businesses from Britain to the eurozone.
Wall Street banks meanwhile have warned that they are close to a "point-of-no-return" on plans to transfer jobs out of London after Brexit.
So far, both sides have made only incremental progress on citizens' rights, a financial settlement and the Irish border, issues which the EU wants to make more headway on before talks on a future relationship, especially regarding trade, can begin.
"We are now within touching distance of an agreement on key issues such as citizens' rights,'' Britain's chief negotiator, David Davis, said during a visit to Poland on Wednesday.
The EU is to decide at a summit on Dec. 14 and 15 whether talks with Britain can be expanded to discussing the future economic relationship.
Disclaimer: The contents of this website are for general information purposes only. They do not constitute our legal or professional advice. Readers are advised not to act on the basis of the information contained herein alone. Every situation depends on its own facts and circumstances. We accept no responsibility for any loss or damage of whatsoever nature which may arise from reliance on any of the information published herein without consulting a professional legal practitioner.