Boh Herbert has once again attacked the Interim President of the Federal Republic of Ambazonia H.E. Sisiku Julius AyukTabe.
In a palaverous tweet, r
eacting to Sisiku's message of yesterday Nov. 19 2017, where the
Interim Government reached out to Consortium, SCNC, MoRISC, SCACUF, SCAPO, SCYL, and others, to create a "Coalition of the Willing", the man of MoRISC blasted that; "
The jury is out: A puppy dictator has been birthed in Southern Cameroons - Ambazonia. It is hail to the King or death to Ambazonia
!"
This is not the first time the contradictory power monger of Boh Herbert is putting up such a public show of shame, for a battle that is supposed to have been fought behind closed doors.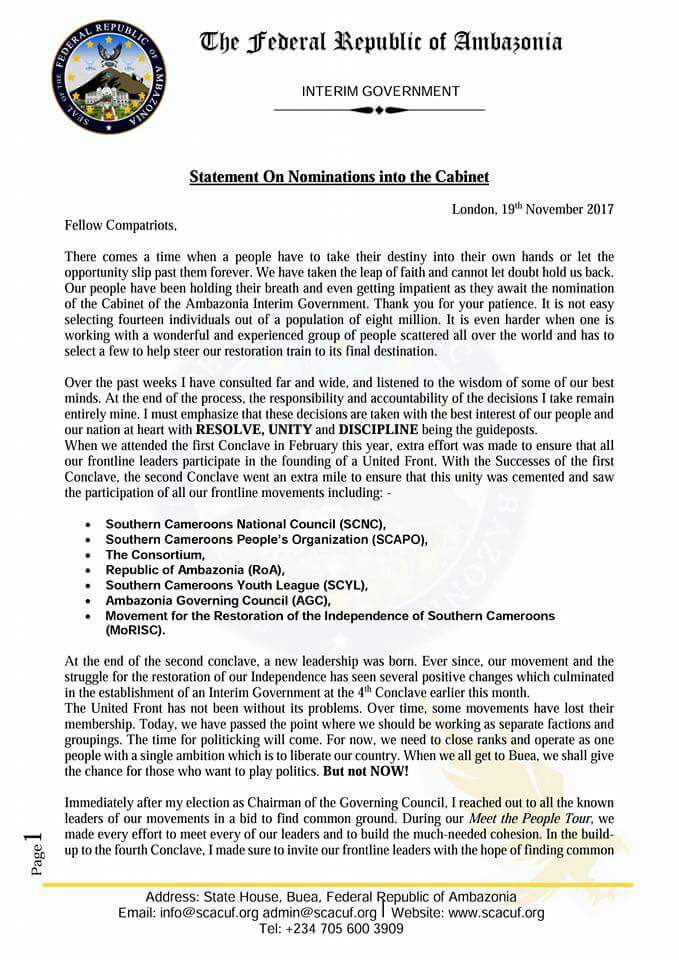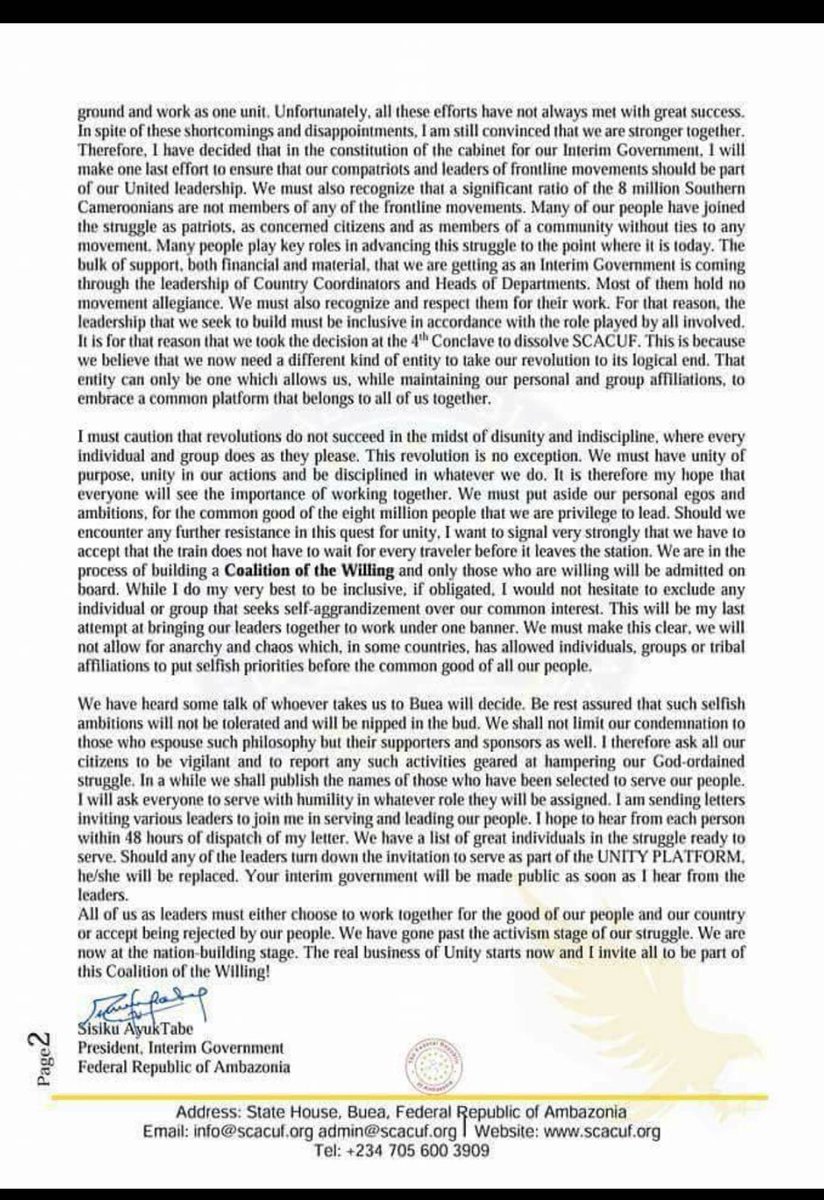 Disclaimer: The contents of this website are for general information purposes only. They do not constitute our legal or professional advice. Readers are advised not to act on the basis of the information contained herein alone. Every situation depends on its own facts and circumstances. We accept no responsibility for any loss or damage of whatsoever nature which may arise from reliance on any of the information published herein without consulting a professional legal practitioner.