The National Episcopal Conference of Cameroon - NECC has condemned the ongoing violence in Southern Cameroons, and call on the State to implement effective decentralization of Public Institutions to consolidate National Unity.
In a two paged Press Statement of Oct. 6, signed by the President of the Conference His Lordship Archbishop Samuel Kleda, the NECC met yesterday Friday Oct. 6, 2017 in Yaounde, to examine the situation in Southern Cameroons.
The 8 points statement narrates the actual situation in the two English speaking regions. It also addresses NECC's condolences to bereaved families, courage to the injured, a sense of responsibility to all Cameroonians and a call for prayers to Catholic Christians.
NECC recalled how during their plenary assembly in Mamfe in January this year, they called on both the government and the anglophone community to engage in frank Dialogue. They also recalled how they advised the government to totally decentralize public institutions.
NECC used Matthew chapter 26 verse 52 "'

Put your sword back in its place,'

Jesus said to him, '

for all who draw the sword will die by the sword,'" to strongly condemn the violence in every form, saying violence threatens fundamental human rights, such as the right to live and be free, and that violence cannot help a successful dialogue.
To families who lost their love ones in the crisis, the NECC address their heart felt condolences, and extend words of courage and comfort to the injured.
To all Cameroonians, the NECC said every Cameroonian citizen must know his or her responsibilities in the social unrest presently happening in the two English speaking Regions, as we are all brothers.
To the Catholic community in Cameroon, NECC advice that they stay steadfast in prayers, calling on families and all spiritual groups, to pray the rosary especially during this month dedicated to the Most Blessed Virgin Mary. NECC also recommended that masses be said in all Diocese through out Cameroon on Saturday Oct. 14, 2017, in memory of those who died during the crisis, and also to pray for those injured, as well as Peace and Unity in Cameroon.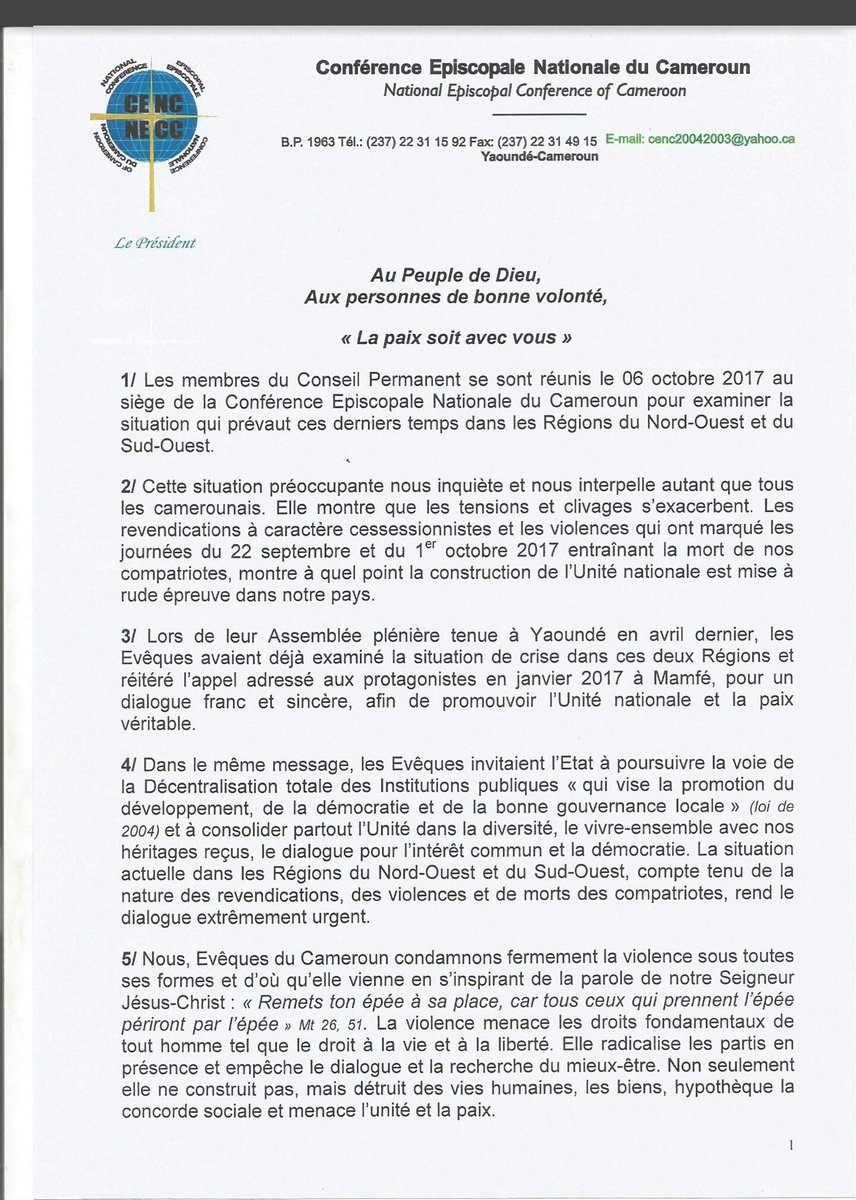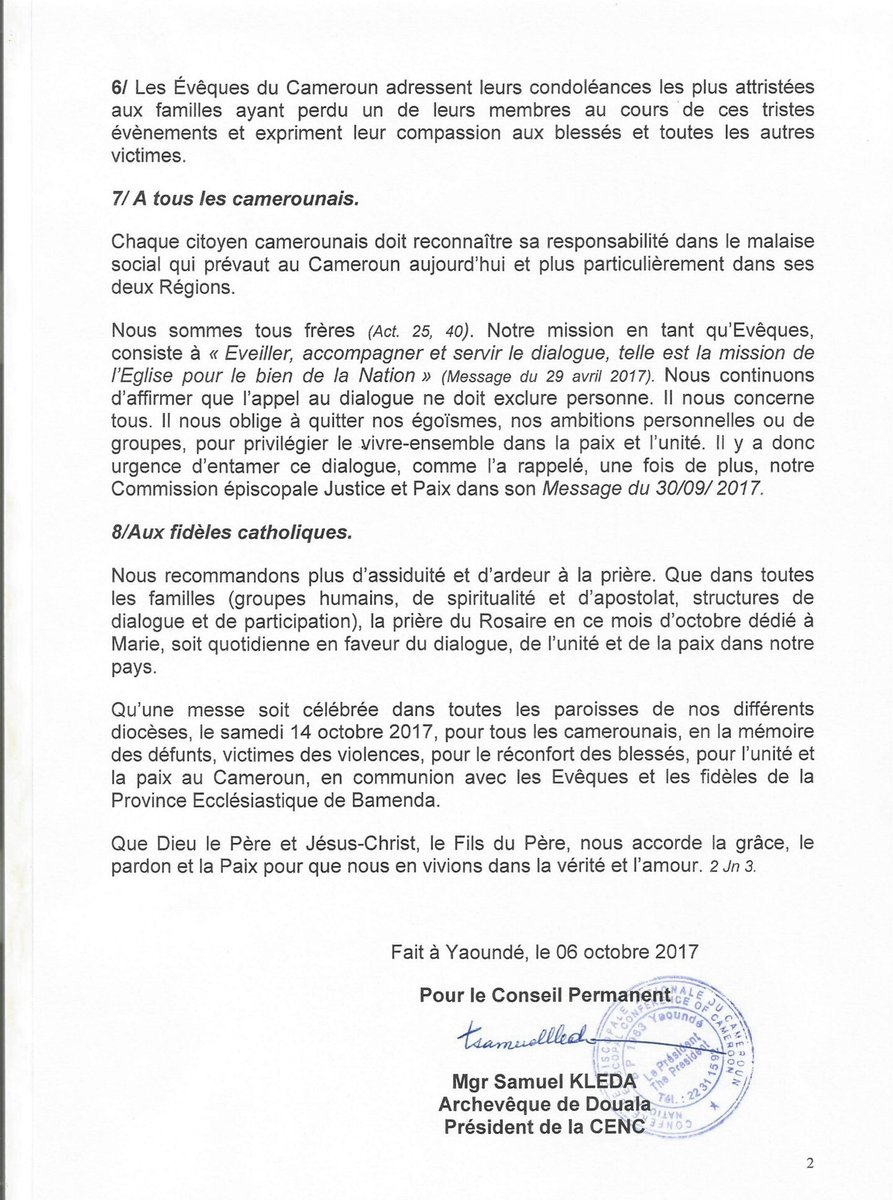 Disclaimer: The contents of this website are for general information purposes only. They do not constitute our legal or professional advice. Readers are advised not to act on the basis of the information contained herein alone. Every situation depends on its own facts and circumstances. We accept no responsibility for any loss or damage of whatsoever nature which may arise from reliance on any of the information published herein without consulting a professional legal practitioner.