The Network of Human Right Protection in Central Africa REDHAC has made shocking revelations relating to the killings perpetrated in Southern Cameroons on Oct. 1, 2017.
In their report of October 3, REDHAC strongly condemns the abuse of human rights and serious crimes being carried out on the people of the North West and South West Regions of Cameroon. They reveal that over 100 people died of gunshot and tear gas on Oct. 1, 2017.
REDHAC Says Soliders Killed More Than 100 Southern Cameroonians On Sunday Oct. 1, 2017 During A Peaceful Protest
REDHAC condemns Issa Tchiroma's press outings and sarcastic name calling on Southern Cameroonians, calling on International bodies to take note of everything.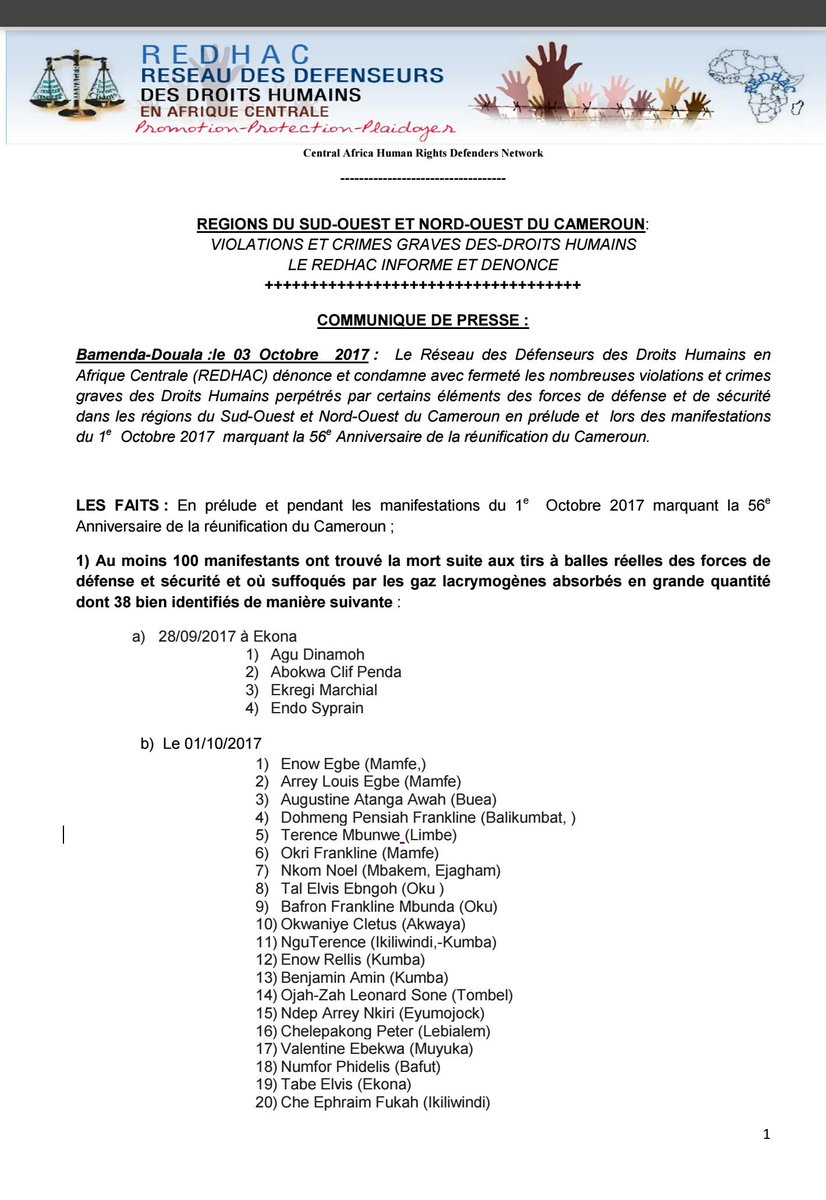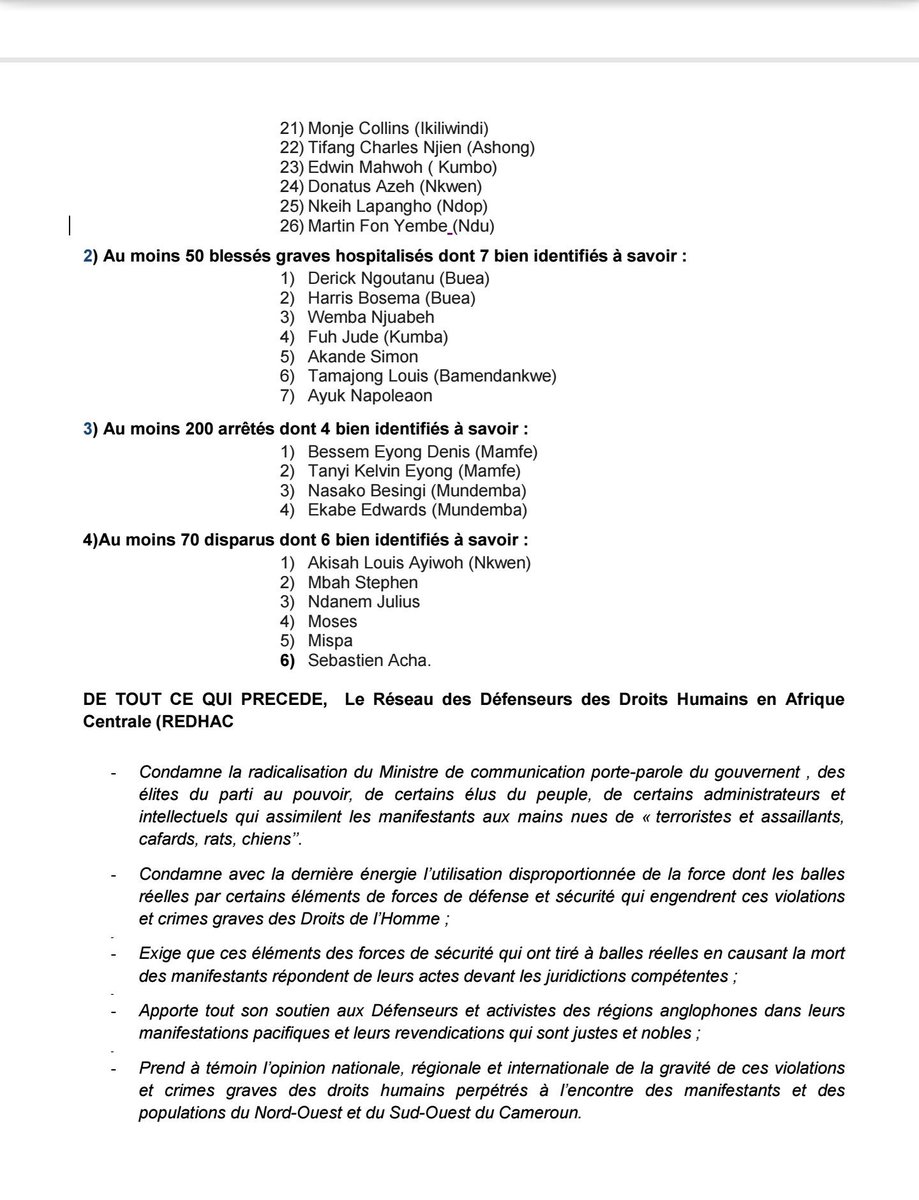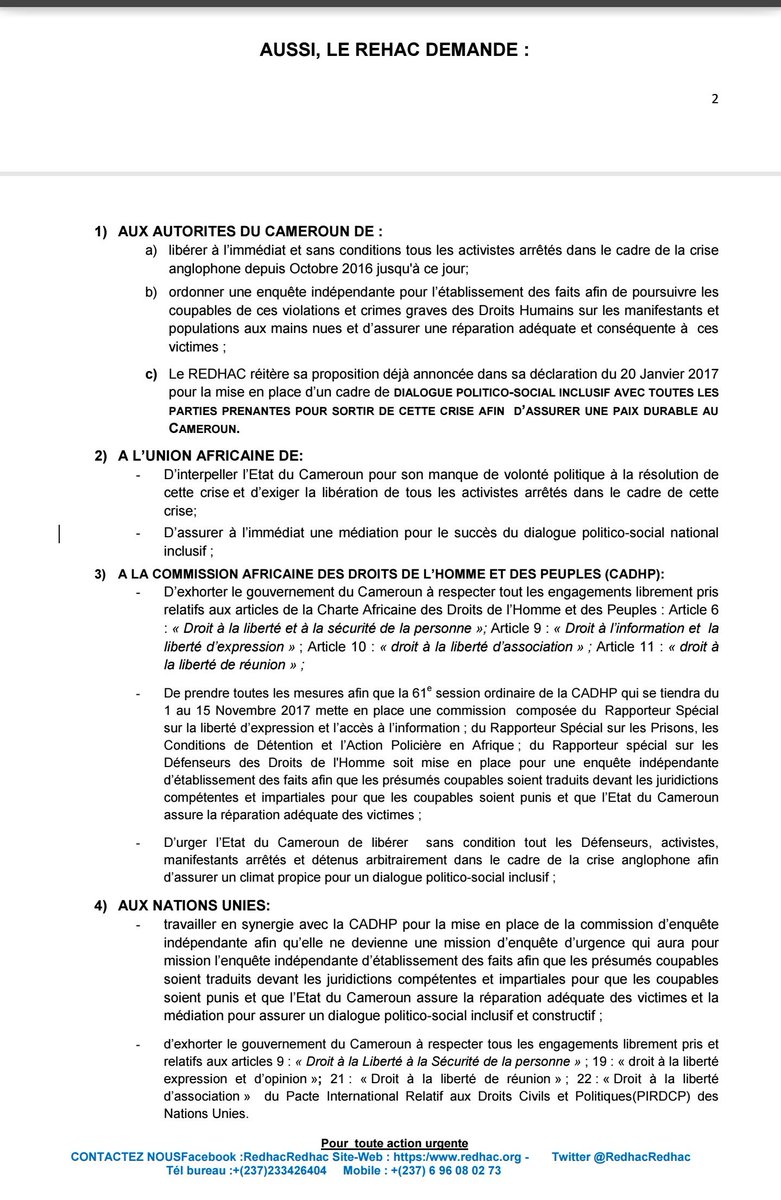 Disclaimer: The contents of this website are for general information purposes only. They do not constitute our legal or professional advice. Readers are advised not to act on the basis of the information contained herein alone. Every situation depends on its own facts and circumstances. We accept no responsibility for any loss or damage of whatsoever nature which may arise from reliance on any of the information published herein without consulting a professional legal practitioner.