The President of the Republic, His Excellency Paul BIYA and wife - Mrs. Chantal BIYA have arrived in Yaounde. Their plane touched the tarmac of the Nsimalen International Airport on 21 October 2017 at exactly 4:00 p.m. (local time).

The Presidential Couple was welcomed by the President of the Senate – Mr. Marcel Niat Njifenji, the House Speaker of the National Assembly – Right Honourable Cavaye Yeguie Djibril, and the Secretary General at the Presidency of the Republic – Mr. Ferdinard Ngoh Ngoh.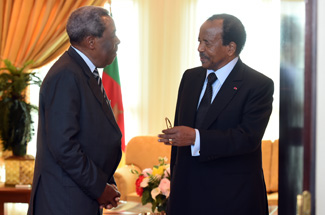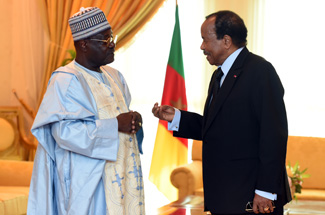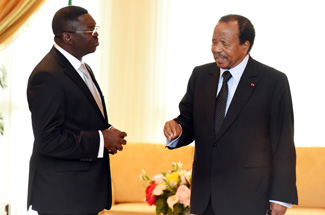 President Paul BIYA and Mrs. Chantal BIYA immediately moved to the main entrance of the Presidential Pavilion, where they greeted a jubilant crowd of CPDM supporters and some traditional dance groups.

This was proceeded by three separate audiences to the Senate President, the House Speaker, and the SG at the Presidency of the Republic. The First Lady simultaneously met the spouses of President Paul BIYA's close collaborators in an adjacent room.
Disclaimer: The contents of this website are for general information purposes only. They do not constitute our legal or professional advice. Readers are advised not to act on the basis of the information contained herein alone. Every situation depends on its own facts and circumstances. We accept no responsibility for any loss or damage of whatsoever nature which may arise from reliance on any of the information published herein without consulting a professional legal practitioner.