On September 27, 2017 the Fako Lawyers Association - FAKLA created a task-force under the jurisdiction of Fako, for Fako Lawyers to defend all arrested following the unfortunate events of September 22nd and October 1st, 2017.
In Buea, there are approximately 600 people detained in different locations including minors, women and persons of advanced age.
As of YESTERDAY Oct. 20th, 2017, they had successfully secured the release through bail and discharge of approximately 200 persons from pretrial detention through full trials.
Find details of Cases handled by the Buea based task-force from date of creation to October 19, 2017.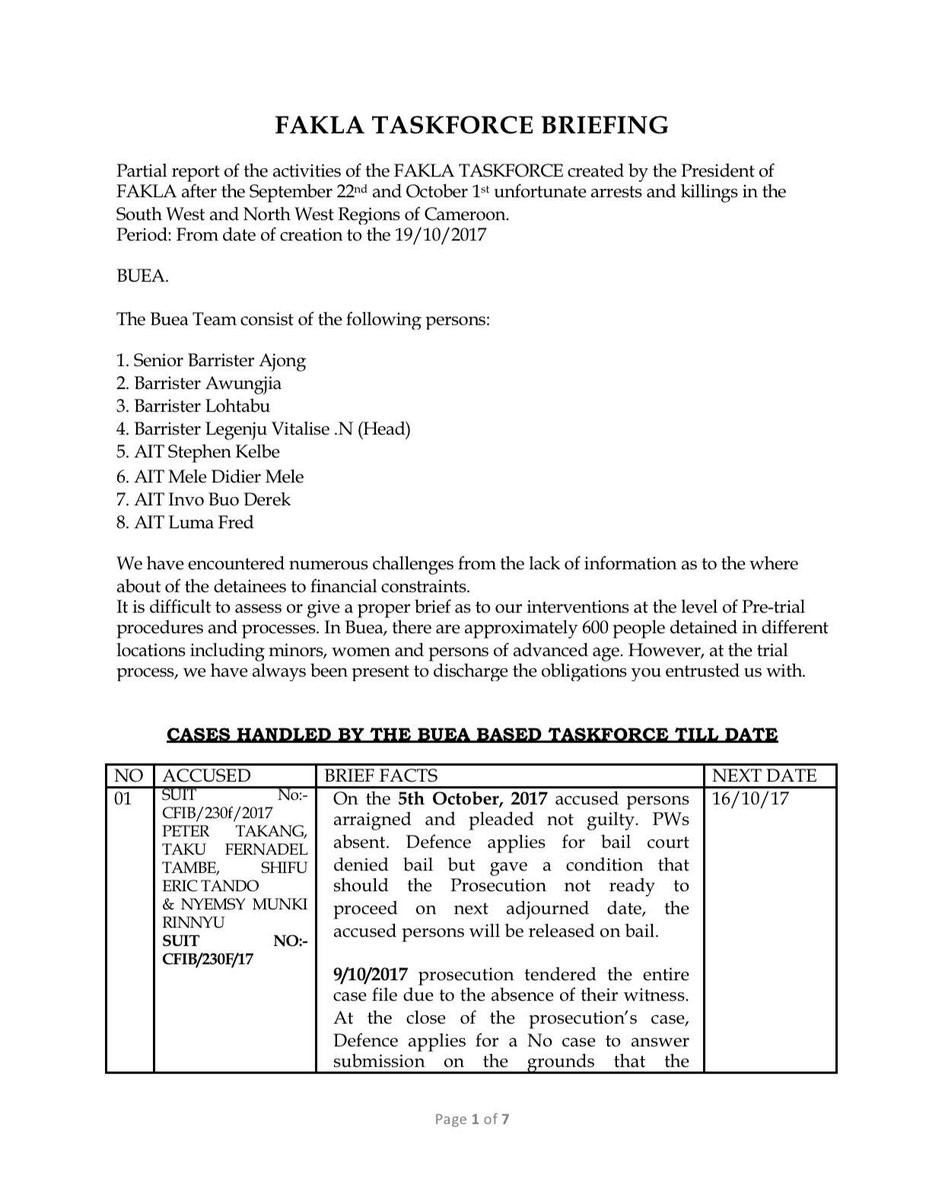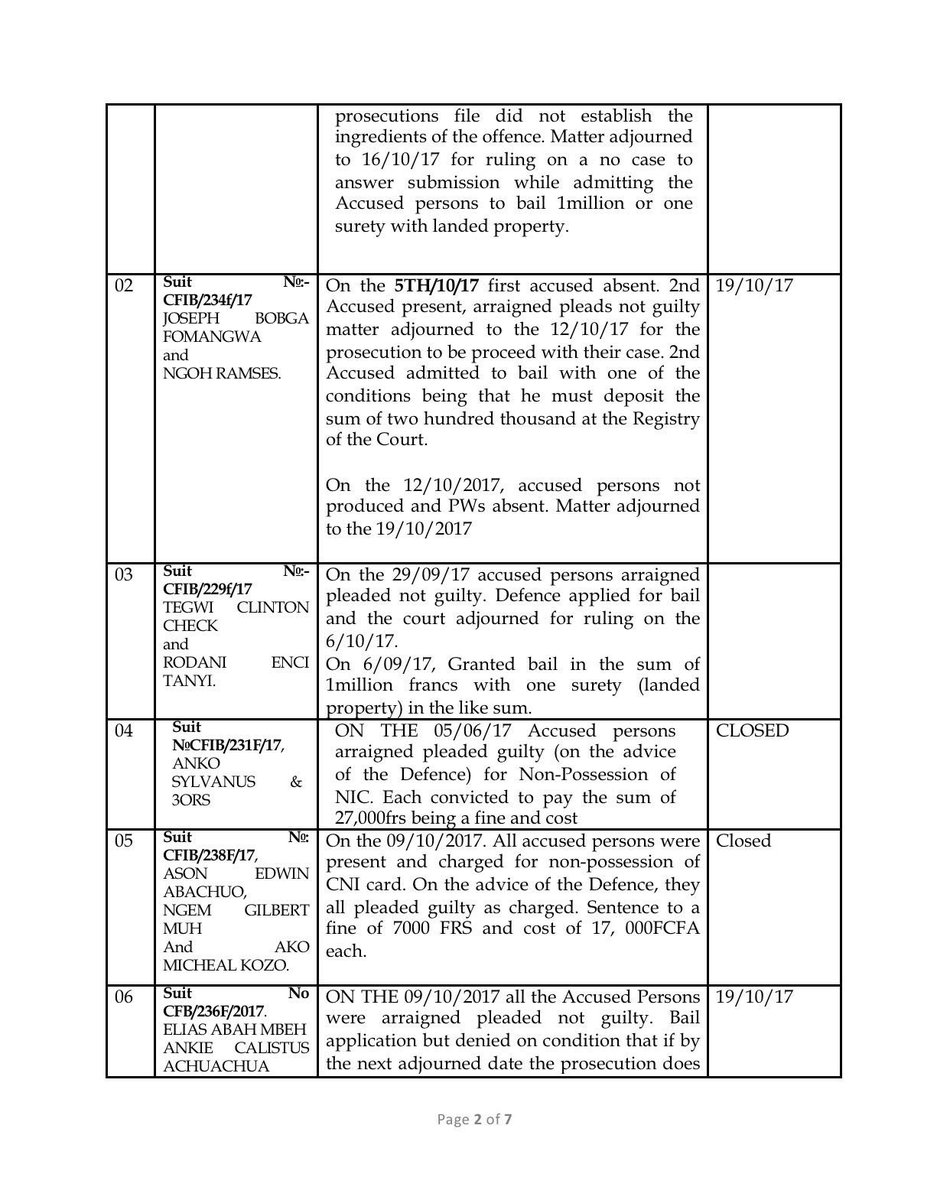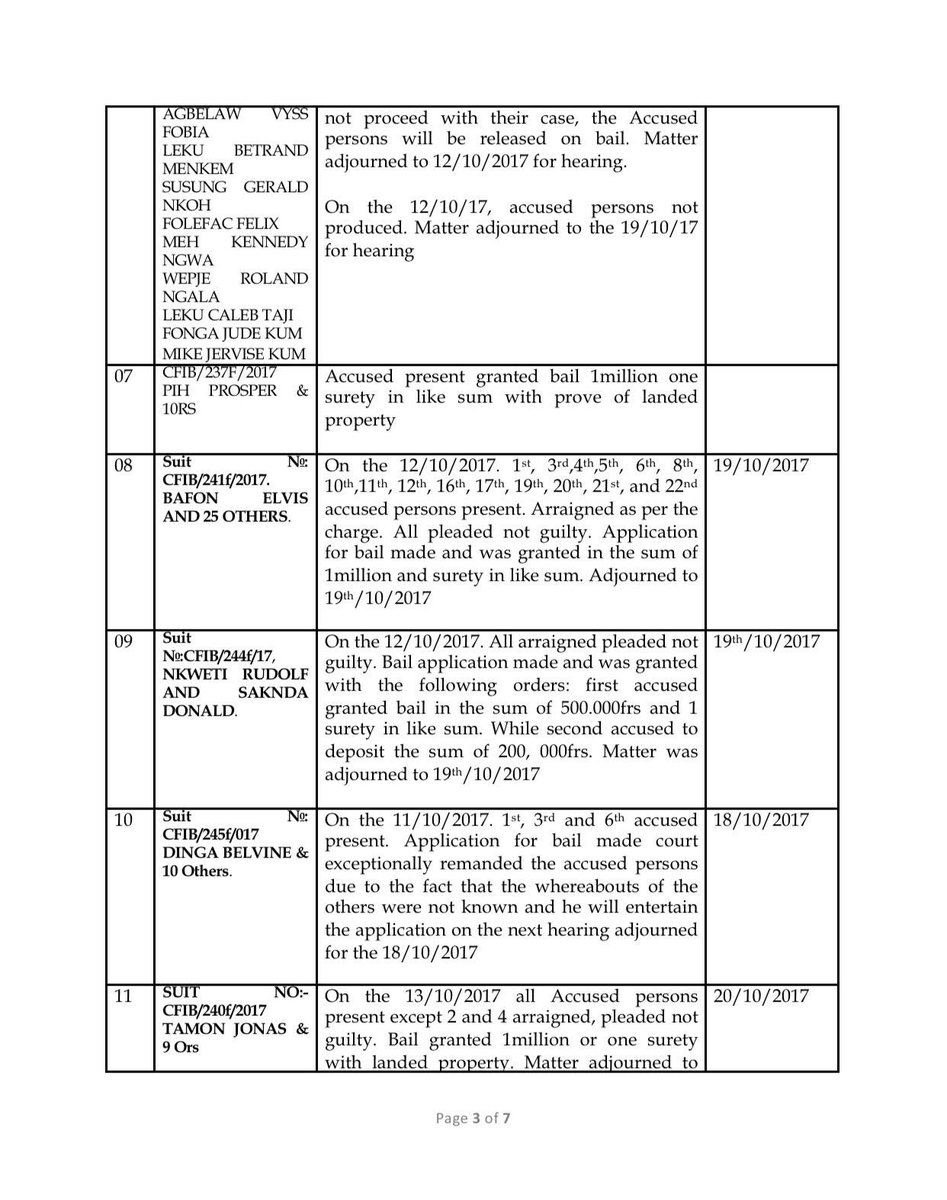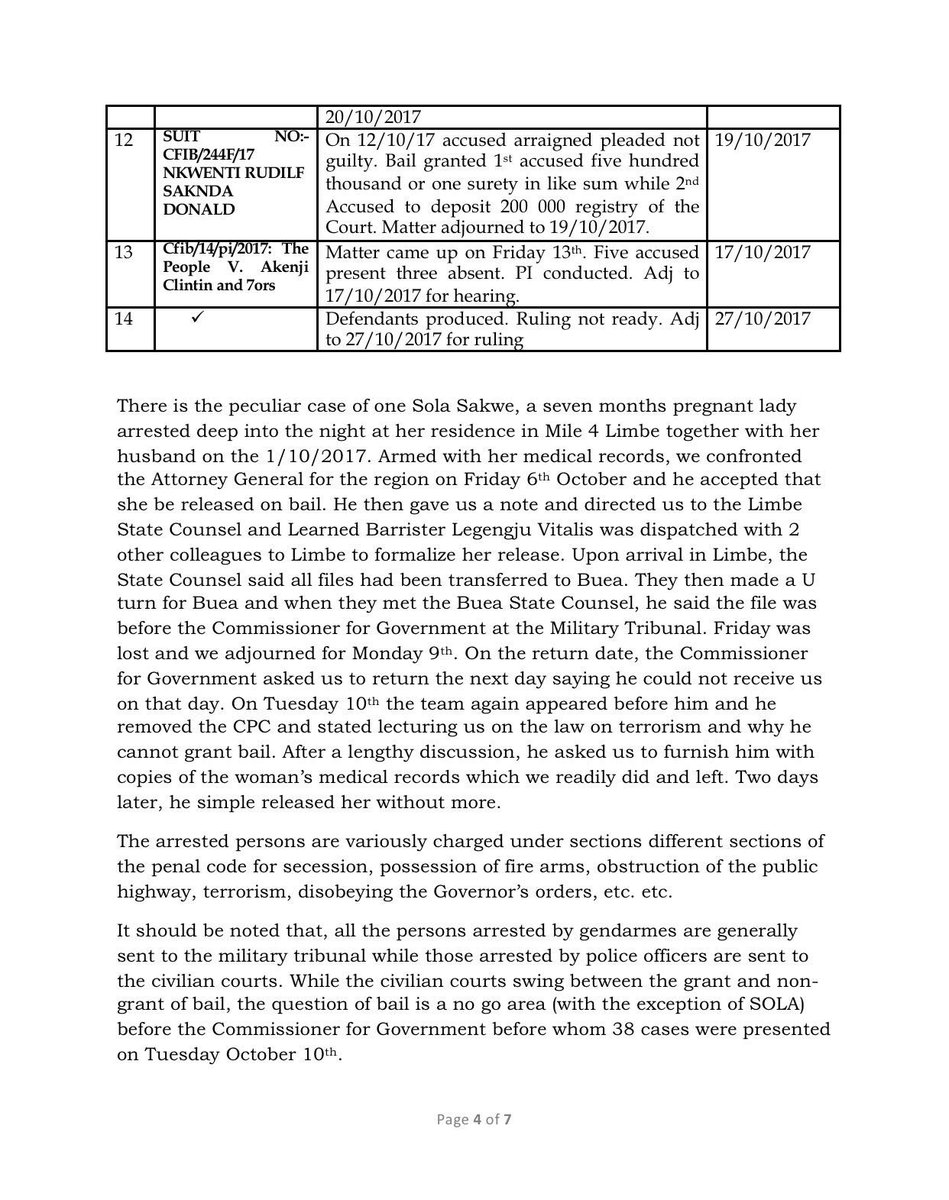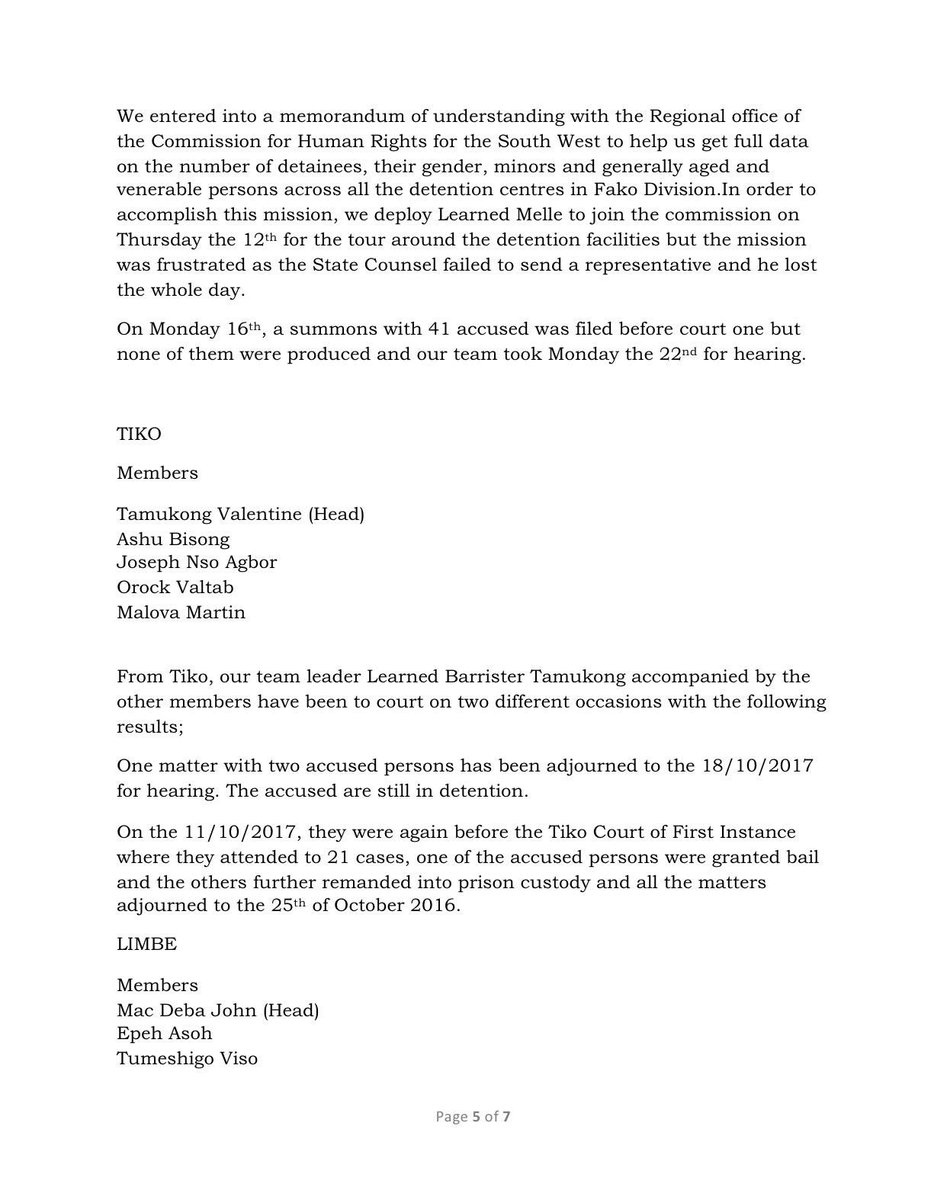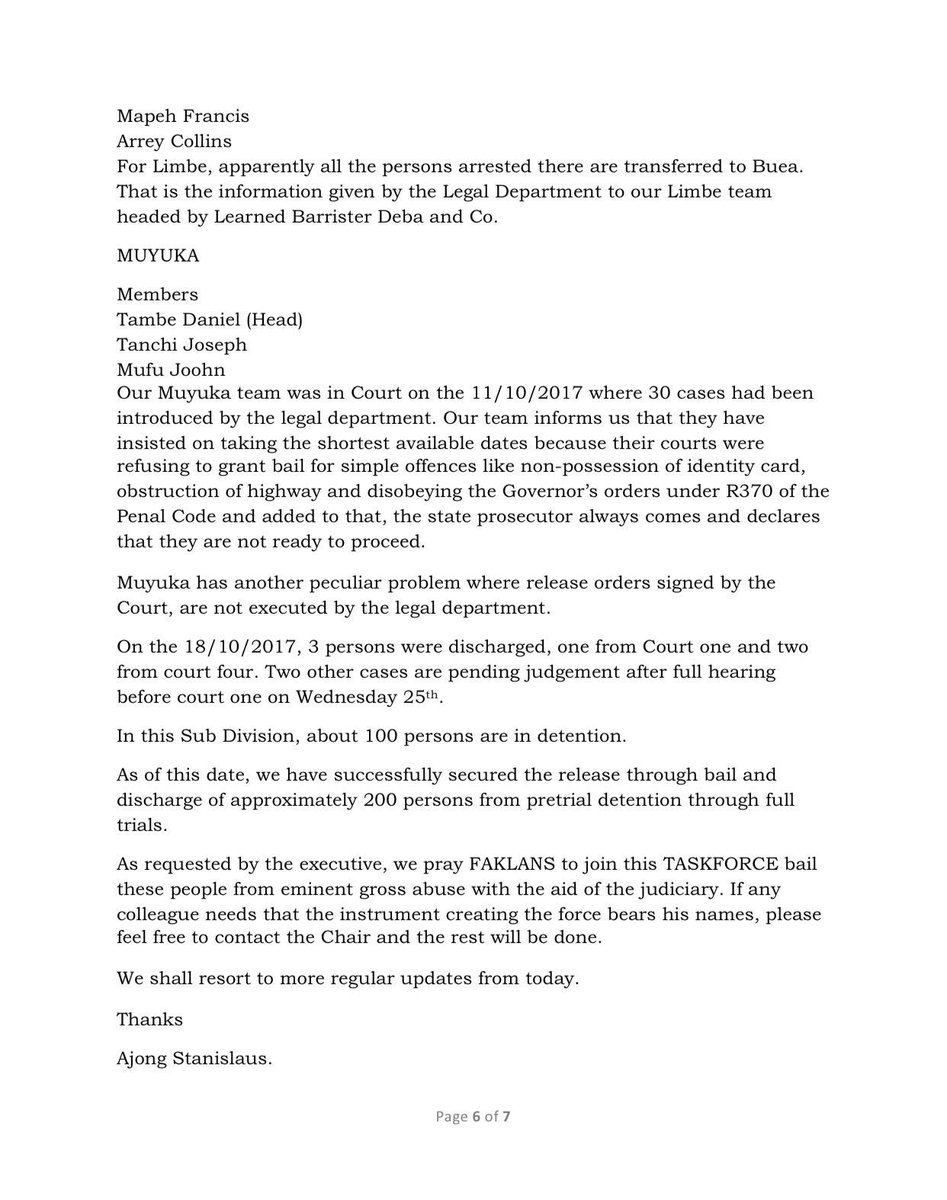 Disclaimer: The contents of this website are for general information purposes only. They do not constitute our legal or professional advice. Readers are advised not to act on the basis of the information contained herein alone. Every situation depends on its own facts and circumstances. We accept no responsibility for any loss or damage of whatsoever nature which may arise from reliance on any of the information published herein without consulting a professional legal practitioner.