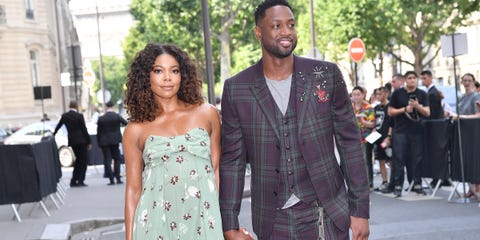 Gabrielle Union sheds light on her struggle to have kids in her upcoming book, We're Going to Need More Wine. In an excerpt published in People, the actress details a heartbreaking account of her infertility.
"I have had eight or nine miscarriages," Union shares. "For three years, my body has been a prisoner of trying to get pregnant — I've either been about to go into an IVF cycle, in the middle of an IVF cycle, or coming out of an IVF cycle."
The actress currently does not have children of her own, but she adds that she and her husband Dwyane Wade "remain bursting with love and ready to do anything to meet the child we've both dreamed of."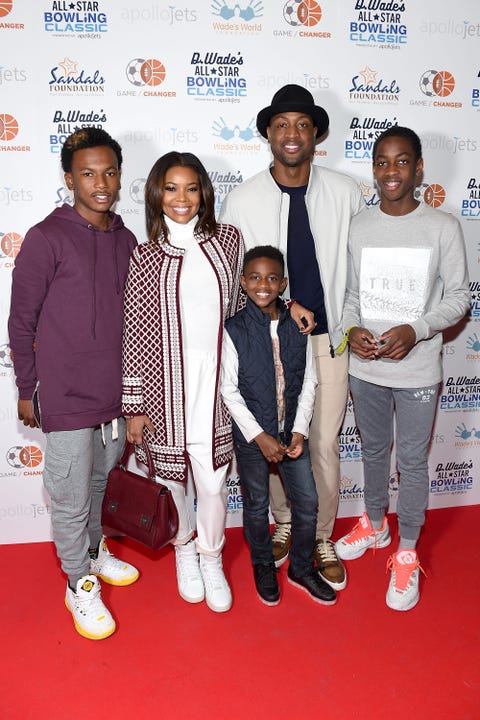 Union and Wade started dating in 2009 and officially tied the knot married in 2014. Through their time together, the actress has become a proud stepmom to the basketball star's kids from a previous marriage: Zaire Blessing, 15, Zion Malachi Airamis, 10. (His three-year-old son Xavier Zechariah, who was conceived while he and Union were separated, lives with his mother Aja Metoyer.) Wade also raises his teenage nephew, Dahveon.
Raising Wade's boys was a turning point for Union. "I never wanted kids," she told People. "Then I became a stepmom, and there was no place I'd rather be than with them."
In fact, she cites the kids as the main reason she and Wade got married. "D and I could have gone on for a long time as boyfriend and girlfriend, but the kids were the driving force in wanting us to be a legitimate, like, real—and I'm using my finger quotes—family in their eyes," she told Ocean Drive last year.
Union added that the struggle to conceive is especially frustrating for women—whether they're celebrities or not—when people "feel very entitled" to ask if they want children.
"A lot of people, especially people that have fertility issues, just say 'no' because that's a lot easier than being honest about whatever is actually going on," she added. "People mean so well, but they have no idea the harm or frustration it can cause."
The actress' book, We're Going to Need More Wine, releases on October 17.
Disclaimer: The contents of this website are for general information purposes only. They do not constitute our legal or professional advice. Readers are advised not to act on the basis of the information contained herein alone. Every situation depends on its own facts and circumstances. We accept no responsibility for any loss or damage of whatsoever nature which may arise from reliance on any of the information published herein without consulting a professional legal practitioner.