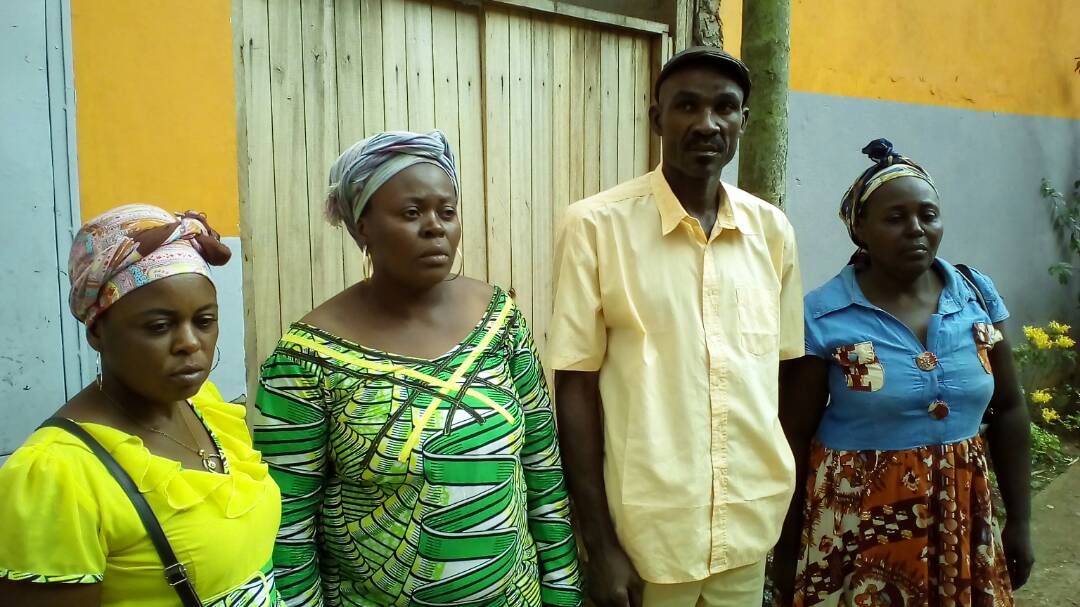 Parents of the stolen baby
We earlier reported that a baby has gone missing from one of the incubators in the Yaounde University Hospital Center CHU Yaounde, and as investigations deepen, officials of the hospital have reacted, bringing their version of facts.
In a Press Release signed on August 30th 2017 by the Director General of the hospital, Professor Arthur ESSOMBA, the child died on June 28th, five days after he was brought to the hospital, and his remains that is in the morgue was abandoned by its parents.
Read Also: Another baby stolen at the Yaounde University Hospital Center
The Press Release say the baby Noah Bikele was brought to CHU on the 23rd of June, after he was delivered premature. His parents abandoned him after he was admitted at the pediatric service and the hospital took charge of him, hoping the bills will be settled later. All the emergency drugs from the Pediatric pharmacy and laboratory test were carried out without money.
Unfortunately according to Prof. Essomba, Baby Bikele died on the fifth day into his treatment, and his cadaver was put in the hospital mortuary in the absence of its parents, who were contacted on phone, and who came only some days later.
The hospital say they were asked to settle all the hospital services and drugs administered on the child before his death, but the parents left without saying anything.
The hospital say the carrion of the child is still in the hospital mortuary, and his remaining drugs kept at the services of the hospital.
The letter that was copied to the Minister of Public Health and the Chairperson of the Board of Directors of the hospital, called again on the parents to get in touch with the hospital, so as to settle their bills and take home the remains of their baby for burial.
At this juncture, there is a twist, and we are trying to get in touch with the baby's family to hear their own side of the story. Come back for details.
Disclaimer: The contents of this website are for general information purposes only. They do not constitute our legal or professional advice. Readers are advised not to act on the basis of the information contained herein alone. Every situation depends on its own facts and circumstances. We accept no responsibility for any loss or damage of whatsoever nature which may arise from reliance on any of the information published herein without consulting a professional legal practitioner.