The population of Kumbo in the Bui Division and its environs, gathered this morning in an emotional funeral ceremony, to bid their last farewell to their grandson, son and brother 16 years old Sevidzem Cyprian, who was shot by a strayed bullet of the gendarmes in Kifem, on the 4th of Sept. 2017, during the stand-off that between the population and the gendarmes.
Read Also: Black Monday in Kifem as Gendarmes gun down 16 years old teenage boy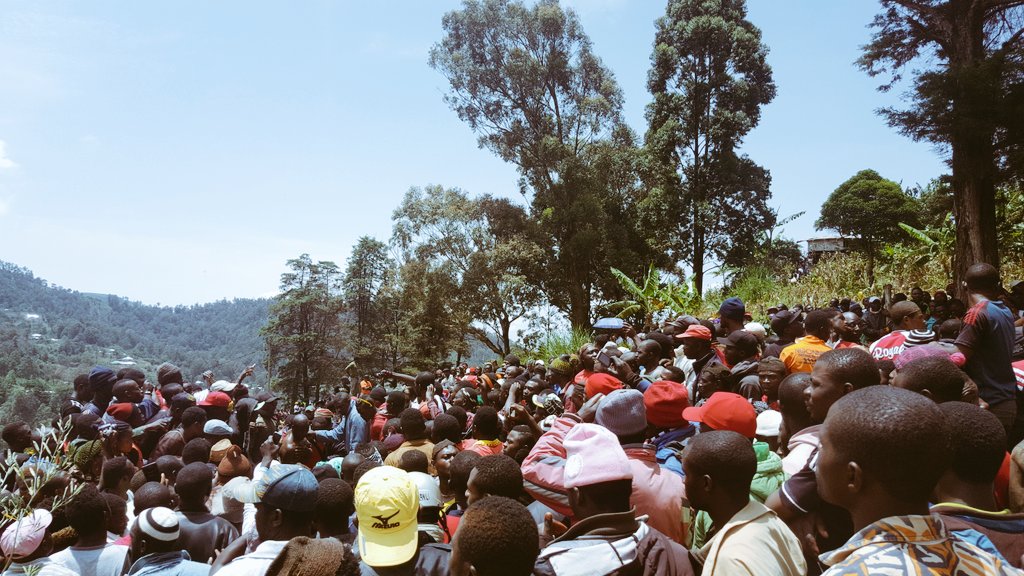 Reports say there was tension when the Forces of Law and Order brought the body in a tight sealed coffin, and the population of over 3000 mourners insisted that the sealed coffin be opened, for confirmation it was Sevidzem. Thanks to the Brigade Commander and the parents of the deceased, tensions were brought to level ZERO, as the coffin was opened and exposed for viewing.
The body was later transported to the Presbyterian church Kumbo for a final services, and then to the church cemetery, where
Sevidzem Cyprian entered under mother earth to close his terrestrial chapter, as his age mates vowed to avenged his death.
Disclaimer: The contents of this website are for general information purposes only. They do not constitute our legal or professional advice. Readers are advised not to act on the basis of the information contained herein alone. Every situation depends on its own facts and circumstances. We accept no responsibility for any loss or damage of whatsoever nature which may arise from reliance on any of the information published herein without consulting a professional legal practitioner.