Following yesterday's stand-off between the local population of Mbam Kifem in the Bui Division, the Minister of Defense Joseph Beti Assomo, on behalf of the government has reacted, to sympathize with the family of 16 years old Cyprian Sevidzem, who was hit by a strayed bullet from the gendarmes.
The Minister failed to explain to the people how the elements of the gendarmerie were looting people's properties, which have been their usual habit.
Well, nothing can be done to bring back late Sevidzem, and we are happy the Commander of the Brigade has been relieved of his functions.
We also appreciate government's swift reaction and intervention, and are grateful for the condolence message from Popol.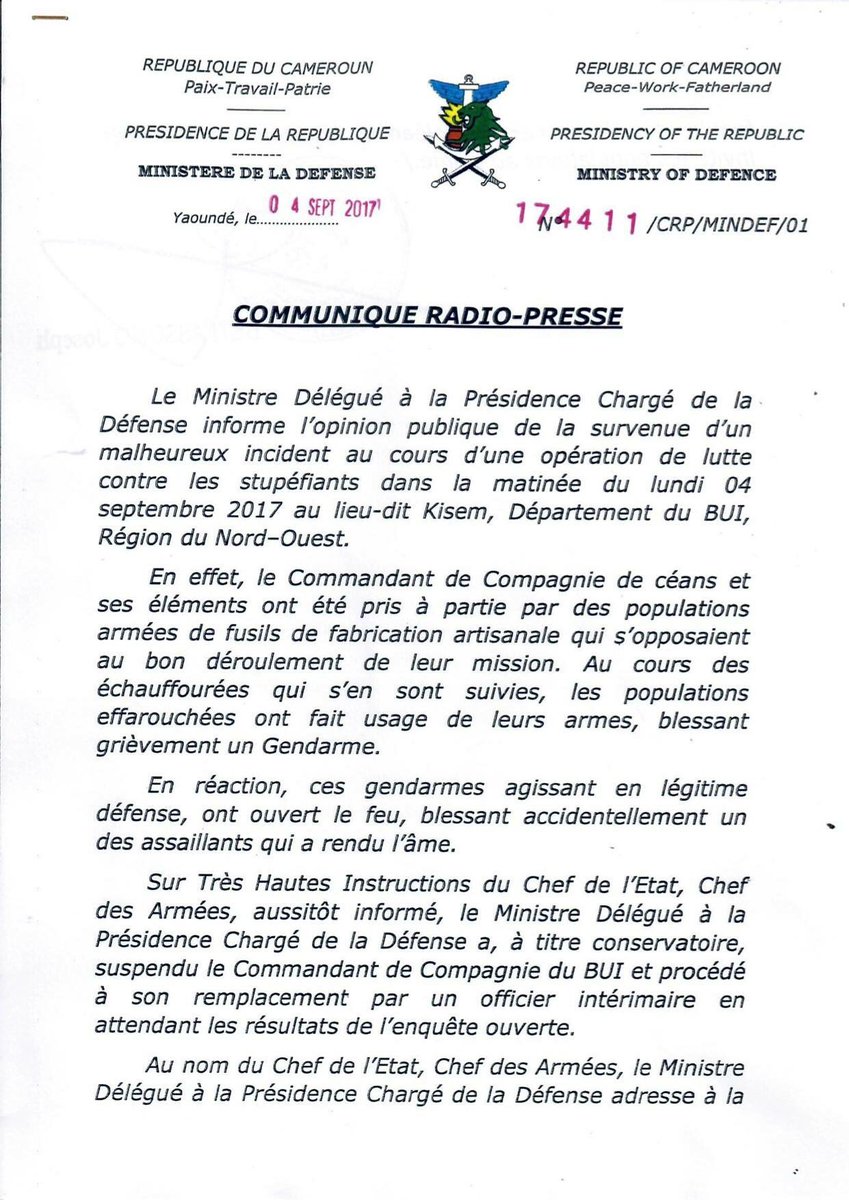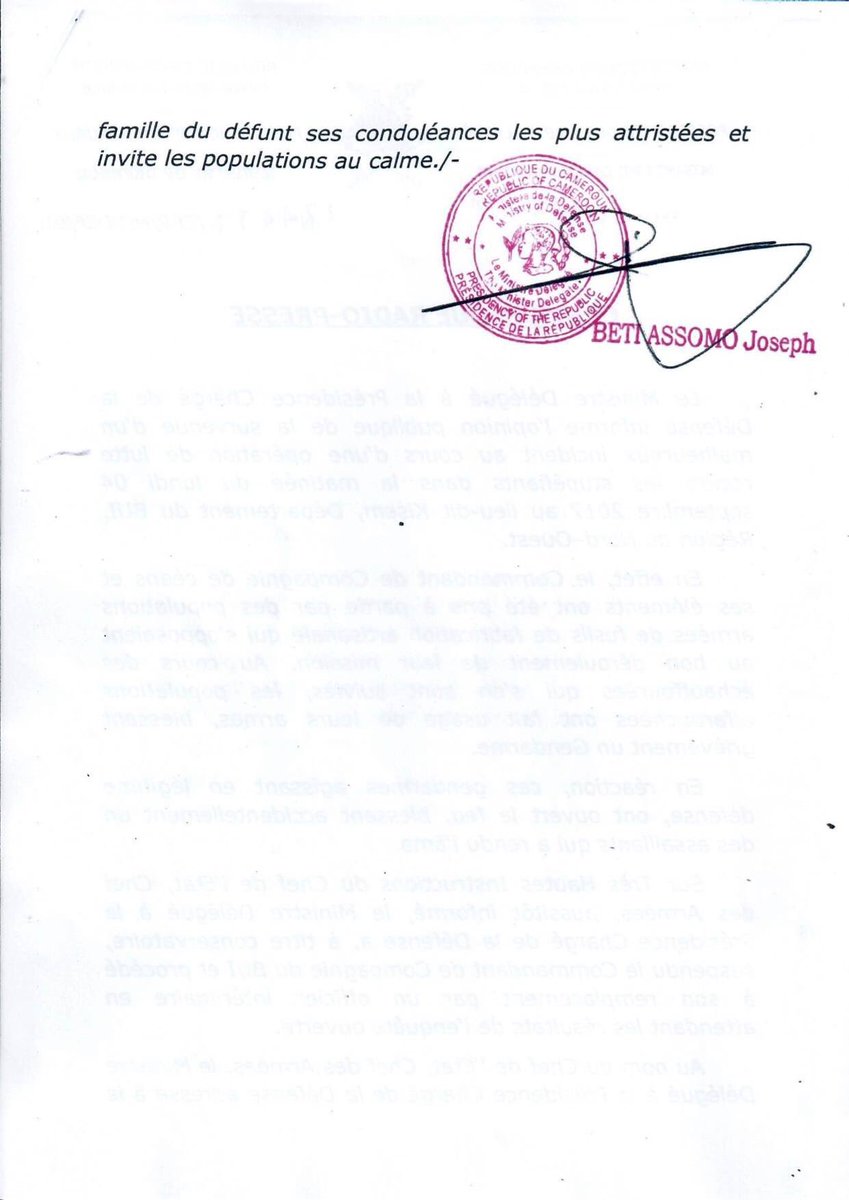 Disclaimer: The contents of this website are for general information purposes only. They do not constitute our legal or professional advice. Readers are advised not to act on the basis of the information contained herein alone. Every situation depends on its own facts and circumstances. We accept no responsibility for any loss or damage of whatsoever nature which may arise from reliance on any of the information published herein without consulting a professional legal practitioner.