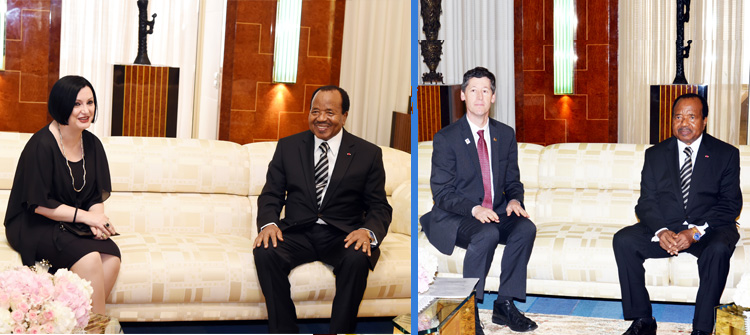 President Biya has allegedly returned from his short Abu Dhabi trip, where he went unannounced, and came back unannounced.
Upon his arrival His Excellency Paul BIYA got to work, as he granted two farewell audiences to the outgoing Italian Ambassador – H.E. Samuela Isopi, and the outgoing Canadian High Commissioner – H.E. Rene Cremonese.
Both Diplomats were received in audience at the Unity Palace on Wednesday 23 August 2017.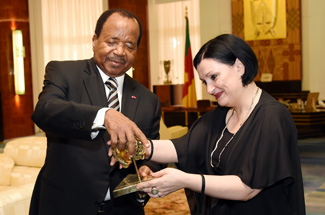 The Head of State and Ambassador Samuela Isopi reviewed Cameroon-Italy relations and achievements during her three-year mission. Top on the chart was the exchange of visits by President Sergio Mattarella to Yaounde in March 2016, and that of President Paul BIYA to Rome in March 2017.
The Italian Diplomat acknowledged the dynamism of Cameroonians. She explained that her country will continue its assistance to the civil society, humanitarian organisations, and the educational sector.
She also reassured the Head of State that the construction of the Olembe Stadium will be completed before the start of the 2019 Africa Cup of Nations.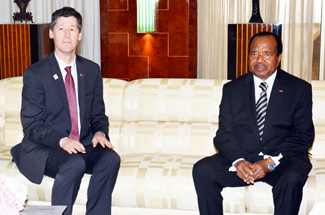 H.E. Rene Cremonese, on his part, laid emphasis on the excellent state of Cameroon-Canada relations. He said Canada will continue to support Cameroon in the fight against the Boko Haram terrorist group. He also highlighted Canada's interest to share its experience on the promotion of bilingualism.
Disclaimer: The contents of this website are for general information purposes only. They do not constitute our legal or professional advice. Readers are advised not to act on the basis of the information contained herein alone. Every situation depends on its own facts and circumstances. We accept no responsibility for any loss or damage of whatsoever nature which may arise from reliance on any of the information published herein without consulting a professional legal practitioner.