The Ugandan Ministry of Public Services has issued new dressing code to work, banning miniskirts in offices.
According to a release titled: 'Dressing for the non-uniformed officers in the Public Service', signed by the Permanent Secretary Catherine Bitarakwate Musingwire, public servants are supposed to 'dress decently' and in the generally acceptable standards in the Uganda Community'.
According to Ms. Musingwire, some Public Servants seem to have negated their responsibility to dress decently.
'It has however, been observed that public Officers have continued to dress in a manner that does not portray a good image of the service and does not fall in the generally acceptable standards of the Community'.
But quoting Section F-J (a) of the Public Service Standing Orders, 2010, Ms. Musingwire says the provisions therein provide for dress code for females serving in the Public Service. Under the same section F-J (b) provides for the dress code of men.
Among the prohibited issues is 'a skirt or dress that is not above the knees'; 'sleeves or transparent dresses'; 'clothing that does not cover the cleavage'; flat shoes (except on Doctors' advice); 'bright-coloured hair'; and 'tight-fitting dresses'.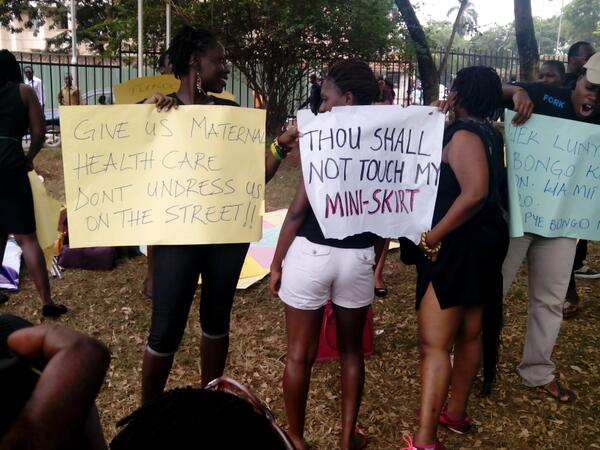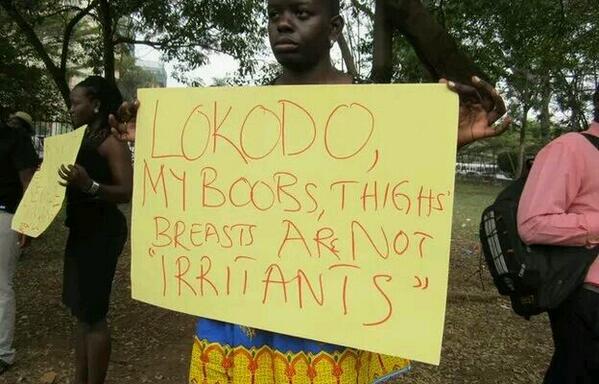 Women protesting outside the
National Theater in Kampala, Uganda, to protest against the continued harassment of women and girls considered to be "dressed indecently," according to the country's new laws in 2014.
This is not the first time Uganda is hammering on miniskirts and indecent dressing. In 2014, a law was enacted, banning women from revealing their cleavages and from dressing indecently. Hundreds of women protested this law, in what they themed 'operation save the miniskirt'.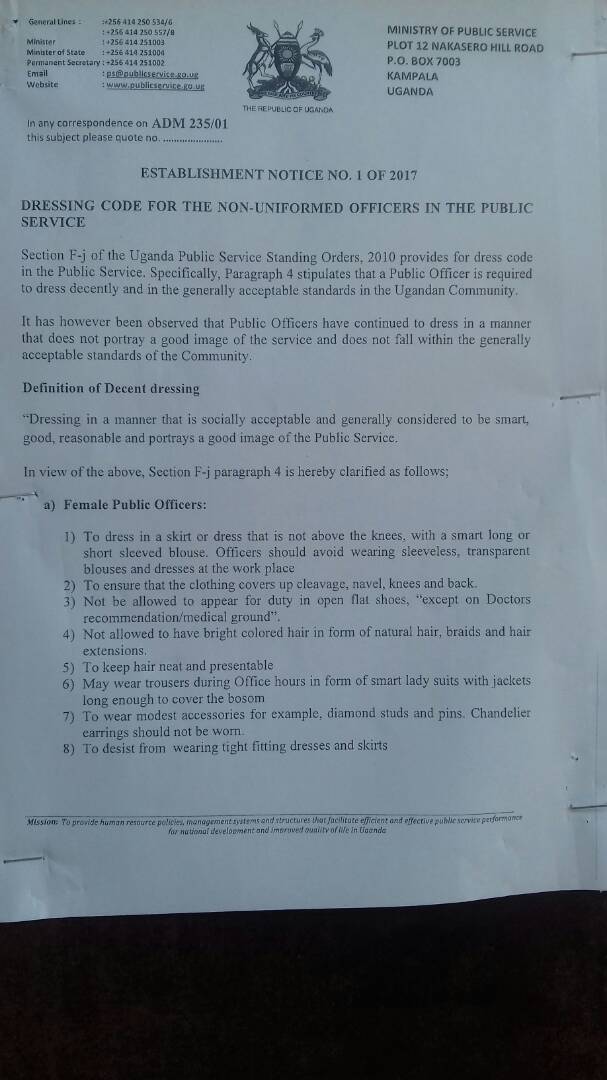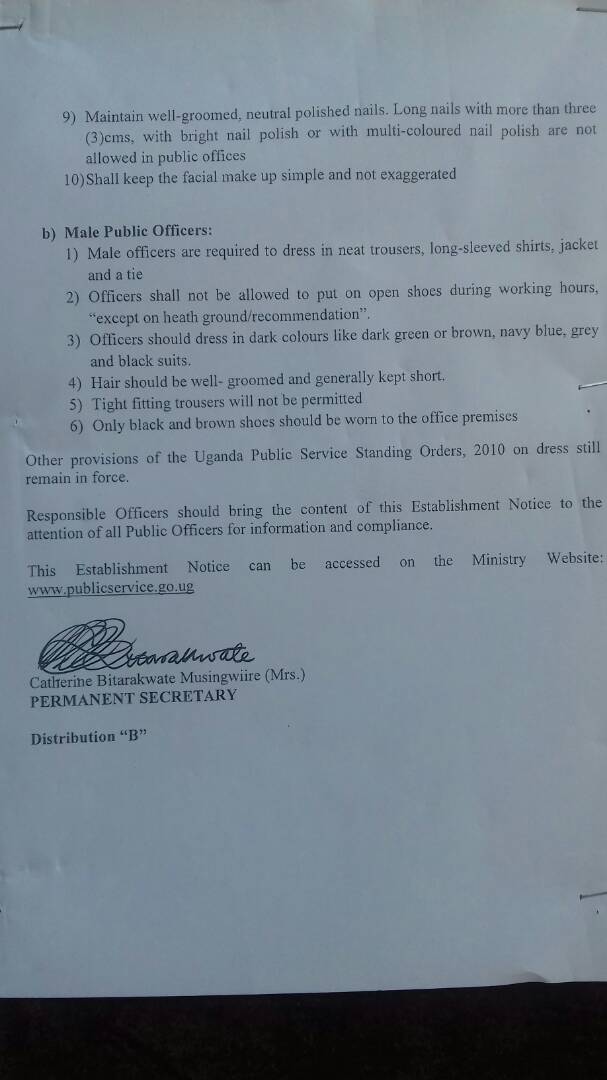 Disclaimer: The contents of this website are for general information purposes only. They do not constitute our legal or professional advice. Readers are advised not to act on the basis of the information contained herein alone. Every situation depends on its own facts and circumstances. We accept no responsibility for any loss or damage of whatsoever nature which may arise from reliance on any of the information published herein without consulting a professional legal practitioner.