Jeanne-Irène Biya in our hearts forever
It's 25 years today 29th July 2017, since President Biya's first wife Ma Jeanne-Irène Biya née Atyam left this world back to her Creator.
She was Cameroon's second First Lady, after Mme Ahidjo, and remained one of the most adorable courageous, outspoken but down to earth woman, until the cold hands of death snatched her on July 29, 1992 from Cameroonians, her husband and her son Franck Biya.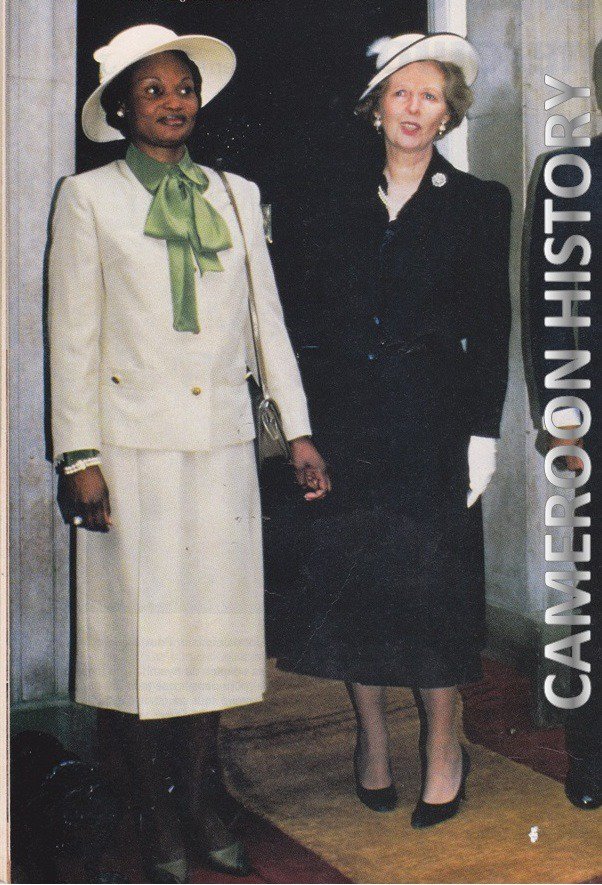 Jeanne-Irène Biya and Britain's Iron Lady, Margaret Thatcher
She was buried at the Mvo Meka Palace on August 1st 1992 just three days after her mysterious death.
Jeanne Irene was the elder sister of Present Cameroon's Ambassador to France, former Minister of Labour, former Minister of Transport
Robert Nkili. She was also the aunt of Minister
Louis-Paul Motaze
of Economy, Planning and Regional Development.
Disclaimer: The contents of this website are for general information purposes only. They do not constitute our legal or professional advice. Readers are advised not to act on the basis of the information contained herein alone. Every situation depends on its own facts and circumstances. We accept no responsibility for any loss or damage of whatsoever nature which may arise from reliance on any of the information published herein without consulting a professional legal practitioner.