Image just for illustration
Atleast 14 people have died and 35 injured in a suicide bomb attack in Waza, Logone and Chari Division in the Far North Region.
According to a Press Release of Thursday July 13, 2017 signed by the Minster of Communication Issa Tchiroma Bakary, two female suicide bombers arrived the scene yesterday Wednesday July 12. One detonated her explosive along the main street of Waza where truck drivers gather, and died together with 12 persons, while the other who was going towards the BIR Camp of Waza to explode it, was intercepted by the elements, who killed her and
neutralized her bomb
.
All together, 12 civilians plus the two bombers died, while 35 others were wounded and are currently on intensive care.
Government call on all around that area to be vigilant, as the agents of the deadly sect are on the move.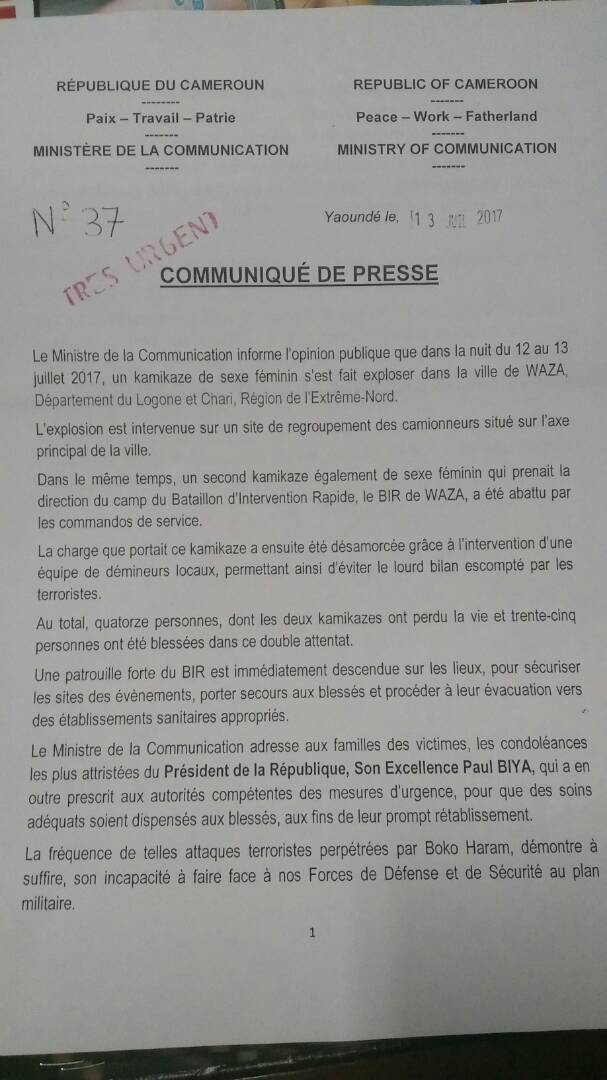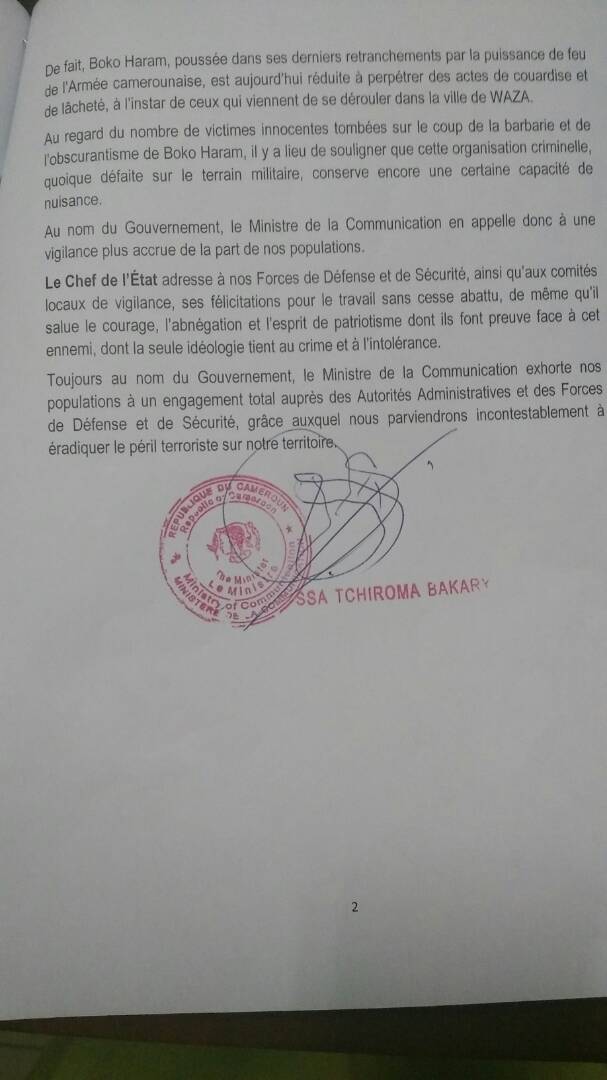 Disclaimer: The contents of this website are for general information purposes only. They do not constitute our legal or professional advice. Readers are advised not to act on the basis of the information contained herein alone. Every situation depends on its own facts and circumstances. We accept no responsibility for any loss or damage of whatsoever nature which may arise from reliance on any of the information published herein without consulting a professional legal practitioner.