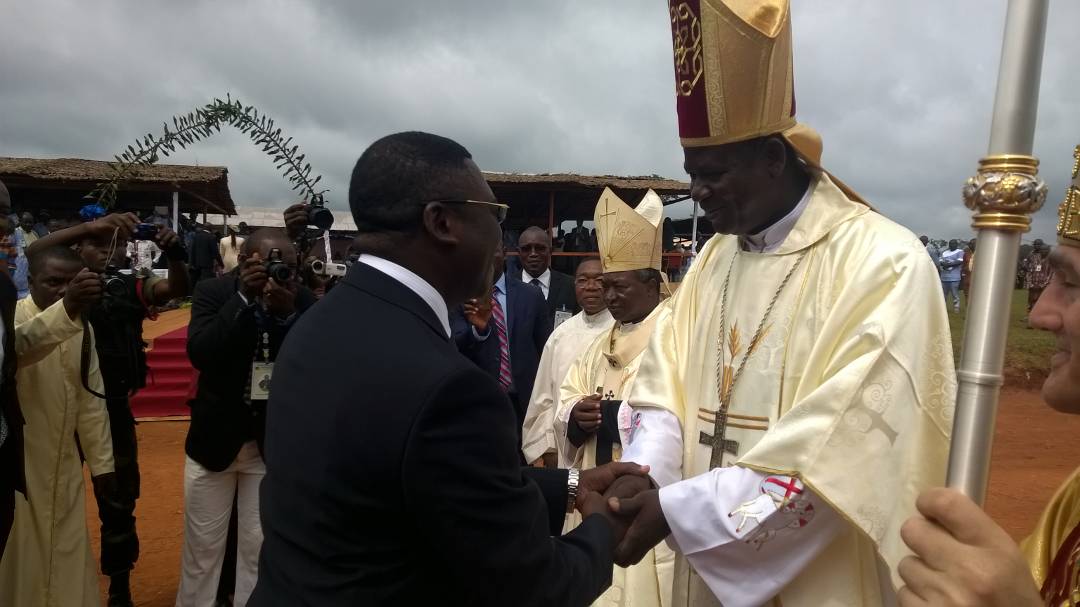 Archbishop Samuel Kleda and Ferdinand Ngoh Ngoh during the ceremony
The Catholic church, despite shocked at government's

deceptive press release

regarding Bishop Bala's death, this day Wednesday July

5,

2017, ordained the new Bishop of Yokadouma His Lordship Bishop Paul Lontsie Keune.
The new Bishop was who was a priest from the Bafoussam Diocese was appointed by Pope Francis last April 23 2017, with the episcopal motto 'God is Love'.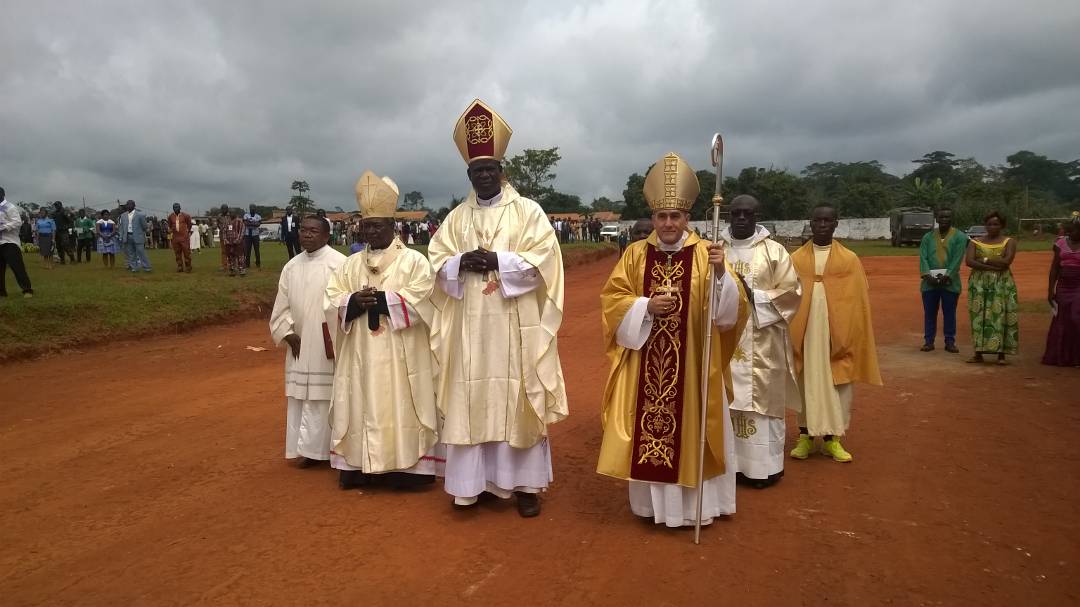 The Outgoing Apostolic Noncio Pierro Pippo and Mgr Samuel Kleda during the ceremony
The outgoing Apostolic Noncio to Cameroon and Equatorial Guinea Pierre Pippo and the President of the Cameroon Episcopal Conference His Lordship Samuel Kleda, led the college of Bishops that attended the highly populated ceremony
Among other top officials seen during the consecration ceremony, was Ferdinand Ngoh Ngoh, Secretary General at the Presidency, and Personal Representative of the Head of State Paul Biya, who came to assure the church that the State is not their enemy.
Meanwhile unconfirmed sources say tension is rising between the church and the State, and even though the church is called upon to receive and bury the remains of late Bishop, the Episcopal Conference however says they are not satisfied with the post mortem results, and have not yet had their own last say.
Disclaimer: The contents of this website are for general information purposes only. They do not constitute our legal or professional advice. Readers are advised not to act on the basis of the information contained herein alone. Every situation depends on its own facts and circumstances. We accept no responsibility for any loss or damage of whatsoever nature which may arise from reliance on any of the information published herein without consulting a professional legal practitioner.