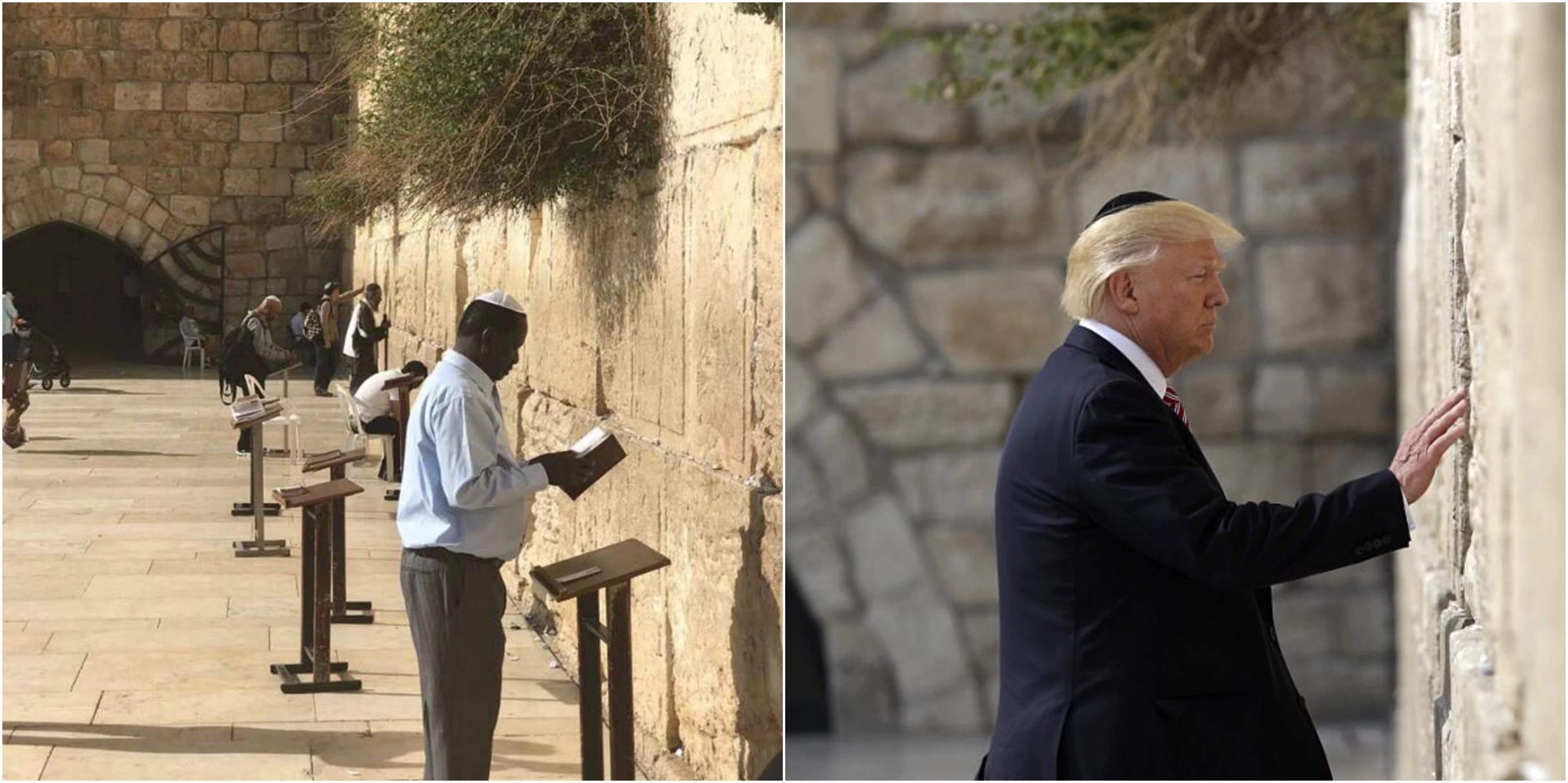 Donald Trump and Raila Odinga pray at the Western Wall
United States President Donald Trump has been touring parts of the globe for the first time since taking over from Barack Obama in January 2017.
The controversial 45th president of the free world made his first trip outside America when he visited Saudi Arabia and later on Israel. Trump has been meeting leaders of the countries he has visited as he seeks to strengthen ties with America.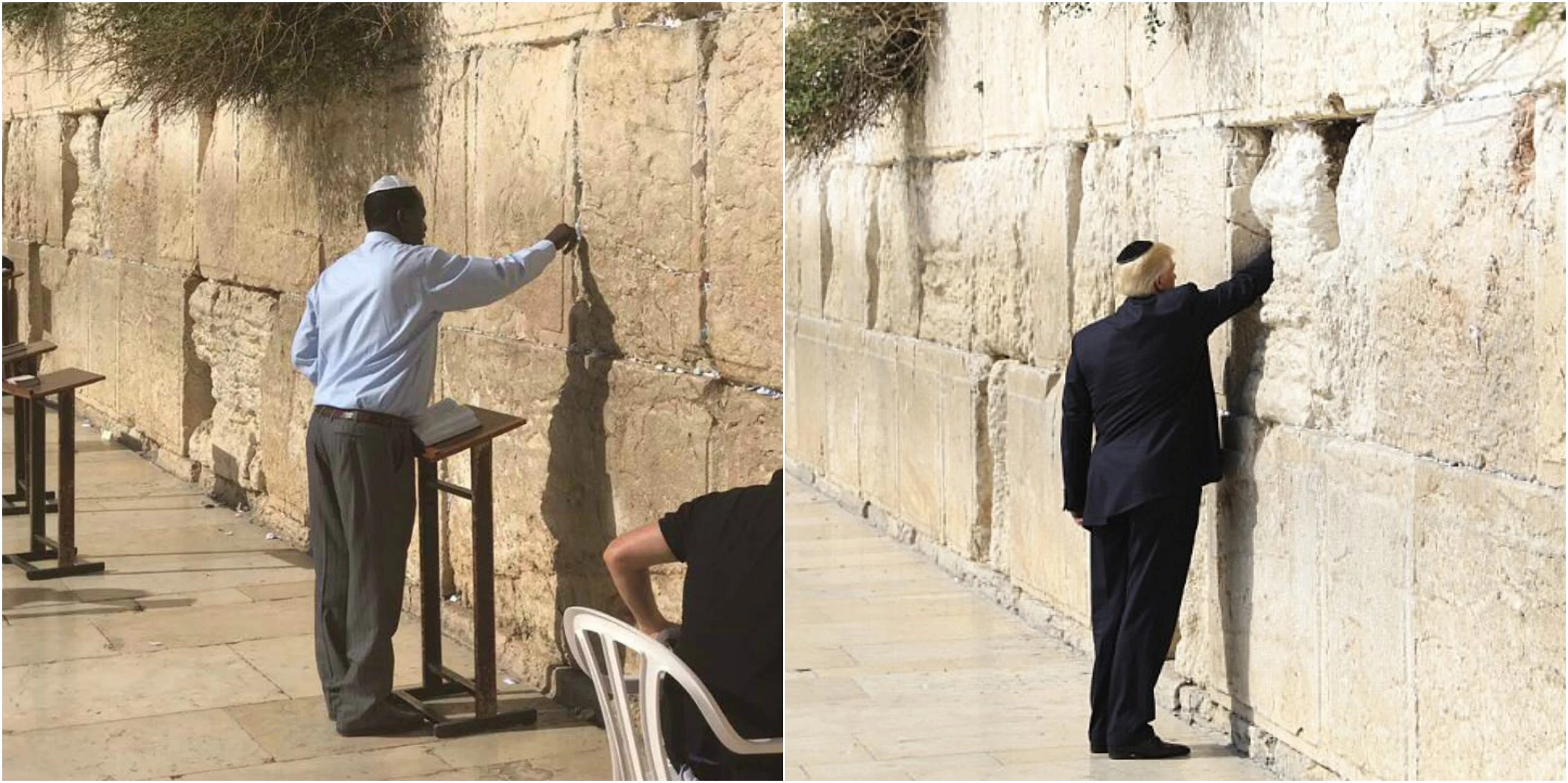 Donald Trump and Raila Odinga inserted notes in the cracks of the Western Wall
But what has captured the eyes of many is the fact that Trump visited Israel's Western Wall, the holiest place in Jerusalem where he made prayers, just like others who have been there before him.
Trump's visit to the Western Wall was the first by a sitting US president. Barack Obama visited the Wall in 2008 while he was campaigning to become the first black US president. He won and led the country for two consecutive terms.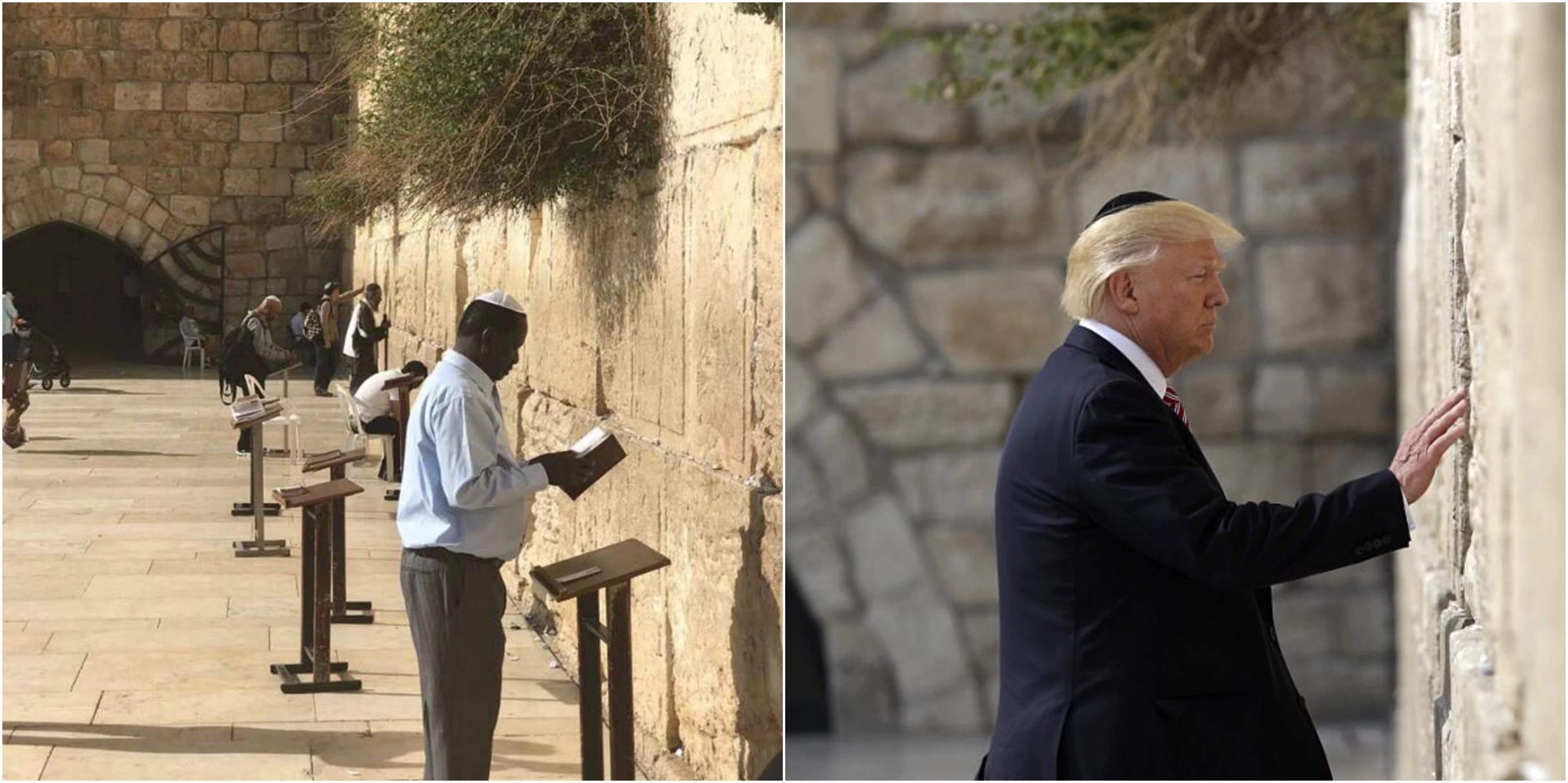 Donald Trump and Raila Odinga pray at the Western Wall
Well, Kenyan opposition leader and NASA flag bearer Raila Odinga was at the same place on May 10, 2017 where he made the prayers. Raila who is seeking to become Kenya's 5th president by beating Uhuru Kenyatta made the visit just months to the General Election which is scheduled for August 8, 2017. The former prime minister is taking a stab at the presidency for a fourth time, having lost in his last three attempts.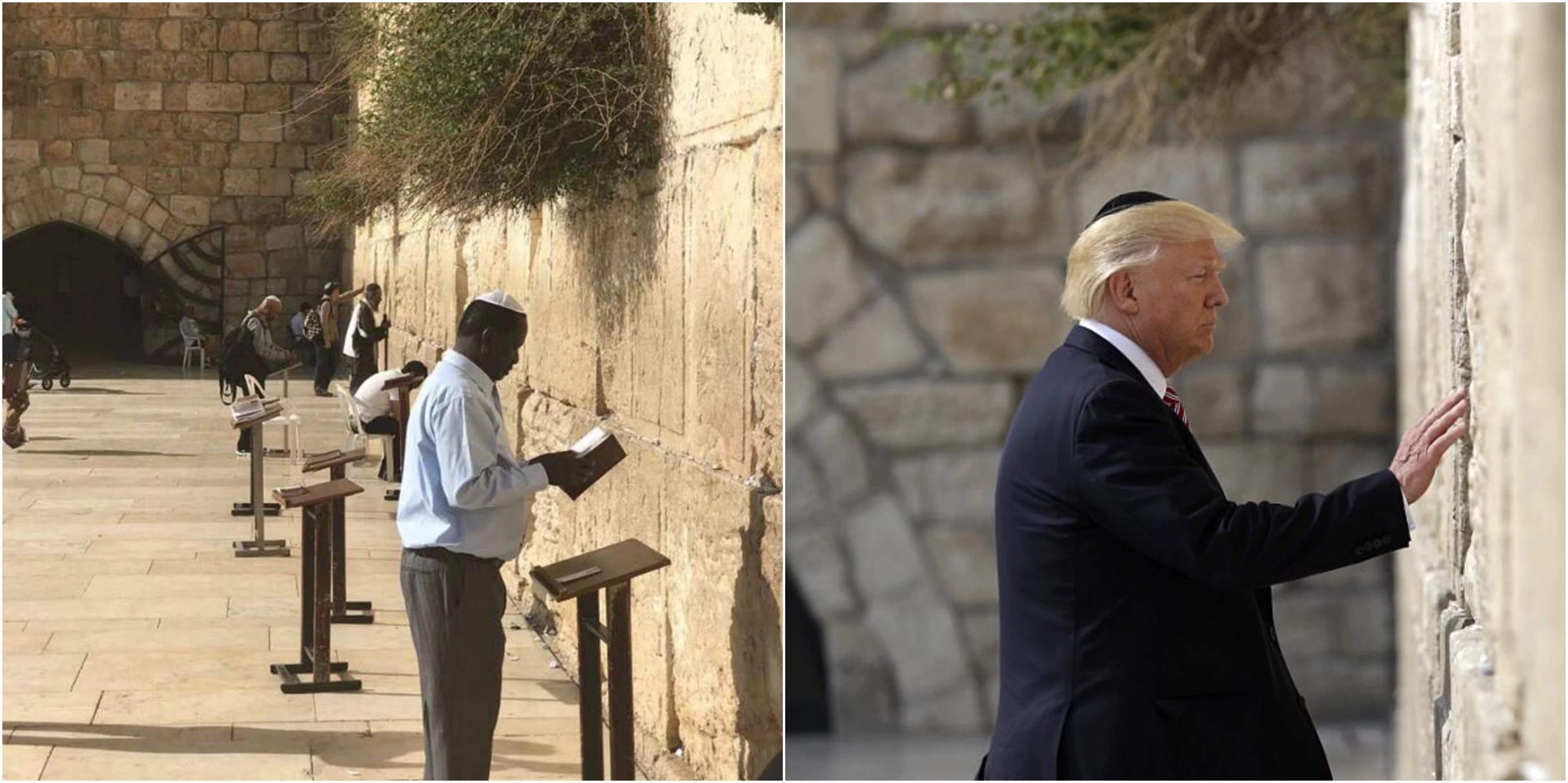 While Raila read the Bible, Trump touched the wall as he prayed
The significance of the Western Wall to politicians and those who visit the place cannot be underestimated as it is considered the only place on earth where one talks to God directly. It is therefore understandable why many would wish to visit the place.
But between Raila and Trump, who did it better? While Raila is seen reading the Bible at the Wall, Trump just made prayers and left. There was a similarity between the two, however. Both wrote a note and inserted it in the Wall, just to leave a message for God
.
Disclaimer: The contents of this website are for general information purposes only. They do not constitute our legal or professional advice. Readers are advised not to act on the basis of the information contained herein alone. Every situation depends on its own facts and circumstances. We accept no responsibility for any loss or damage of whatsoever nature which may arise from reliance on any of the information published herein without consulting a professional legal practitioner.