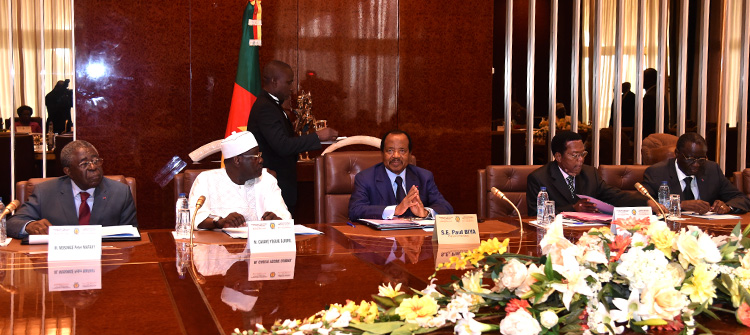 Members of the CPDM's Political Bureau during yesterday's meeting
The President of the Republic and National President of the Cameroon People's Democratic Movement, His Excellency Paul BIYA, has praised militants and sympathisers of the CPDM for their unflinching support and steadfast political actions that have carried the party to numerous achievements.
President Paul BIYA was speaking as he presided over a Political Bureau meeting that held at the Unity Palace yesterday Thursday 3 November 2016.
Four resolutions were adopted in conformity with Article 18 of the Statute of the CPDM. These include:
A resolution to extend the period to organise the CPDM Congress;
A resolution to extend the mandate of the National President until the next congress of the CPDM;
A resolution to extend the mandate of the members of the central committee and political bureau, until the next congress of the CPDM;
A resolution to extend the mandates of members of the national bureaus of the WCPDM and YCPDM until the next national council meeting, which is organised after the congress of the CPDM.
The reasons for these postponements are as follows:
Ongoing rehabilitation of the Yaounde Conference Centre, which usually hosts the event;
The fight against Boko Haram is still financially and humanly expensive to Cameroon, despite the tangible results already achieved;
Members and sympathisers of the CPDM as well as all Cameroonians are still in shock from the train disaster in Eseka;
The Women AFCON scheduled this November necessitates the mobilisation of much energy, even amongst members and sympathisers of the CPDM, to make this event a resounding success;
The current economic and financial conditions imposed on the CPDM, as well as the entire nation, must be accompanied with more austerity and rigor in the management of available resources;
Sub-regional crises, this requires vigilance from Cameroon at all times.
CPDM's National Congress was to hold in September 2016 according to their constitution, and so according to the said constitution, the present executive was term of office had expired were carrying out their functions illegally. With the new extensions of yesterday, these members can continue to carry out their activities, while waiting for the said congress, which might never hold.
More photos after the cut..................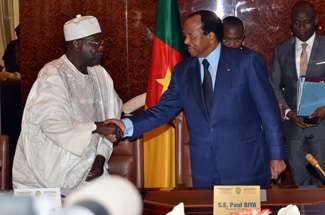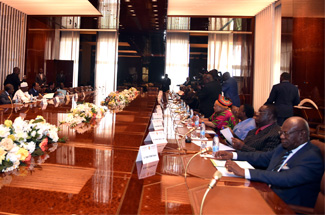 Disclaimer: The contents of this website are for general information purposes only. They do not constitute our legal or professional advice. Readers are advised not to act on the basis of the information contained herein alone. Every situation depends on its own facts and circumstances. We accept no responsibility for any loss or damage of whatsoever nature which may arise from reliance on any of the information published herein without consulting a professional legal practitioner.